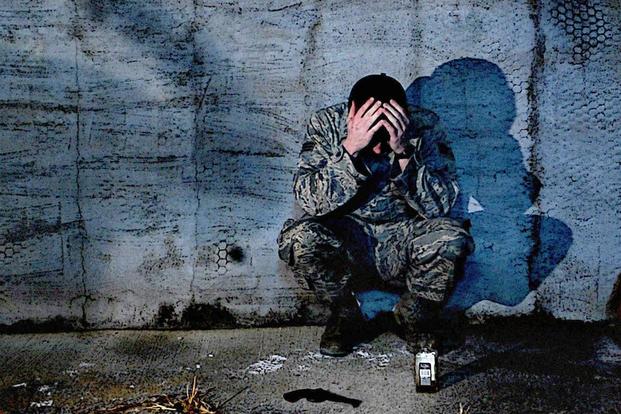 From the National Vital Statistics System of the USA, we gather the following information:
Total number of deaths in the US, in the course of the year 2018: 2,839,205.
From World-O-Meters, we gather the following information:
Total coronavirus cases in US, as of March 31, 2020: 211,271.
Total US deaths attributed to coronavirus infection: 4,716 = 2.23% of total cases.
And 4,716 deaths so far in 2020, is only 0.17% of those who died in 2018, of natural causes. (0.17% is less than two tenths of one percent.)
Let's be very pessimistic and suppose that – 100,000 people are going to die, in the present year of 2020, from coronavirus infection.
100,000/2,839,205 = an increase in the death rate of 3.5%, over deaths registered two years' ago in the US, from normal causes.
In any war of any significance, in which the US loses 100,000 soldiers and civilians, this loss is taken as just a matter of fact: wars cost lives, and life goes on as usual.
Here are some numbers, from en.wikipedia.org:
World War II 291,557 dead.
Furthermore, from multpl.com we find that the population of the US as of March 1, 2020, is: 329,340,000. So if the US looses 100,000 people to the coronavirus, or even 500,000 individuals – absolutely nothing at all would happen to the United States of America.
However, shutting down all economic activity and sending people to their homes, with instructions to stay there until further notice, is a recipe for
SUICIDE BY THE UNITED STATES OF AMERICA
For the following two simple reasons:
1. People remaining in their homes will spend their savings to eat, and when this money runs out, they will either starve or resort to crime, to feed their own. Staying at home means consumption of savings, and when these run out – watch out, America!
2. Companies shutting down and laying-off workers, will be consuming Liquid Capital to remain in existence. When that Liquid Capital runs out, the company is bankrupt and may never operate again. Shutting down economic activity is the equivalent of US and State Governments at war with the productive machinery of the US, something that neither the Nazis nor the Commies were able to achieve!
STOP THE SHUT-IN OF AMERICANS IMMEDIATELY!
OPEN ALL OF US BUSINESS IMMEDIATELY!
PRAY FOR THE DEAD OF THE VIRUS
and
GET TO WORK ON THE BUSINESS OF LIVING!
or:
YOU WILL SEE DEATH ON AN UNIMAGINABLE SCALE
Written by Hugo Salinas Price for In This Age of Plenty ~ April 1, 2020]
FAIR USE NOTICE: This site contains copyrighted material the use of which has not always been specifically authorized by the copyright owner. We are making such material available in our efforts to advance understanding of environmental, political, human rights, economic, democracy, scientific, and social justice issues, etc. We believe this constitutes a 'fair use' of any such copyrighted material as provided for in section 107 of the US Copyright Law. In accordance with Title 17 U. S. C. Section 107, the material on this site is distributed without profit to those who have expressed a prior interest in receiving the included information for research and educational purposes. For more information go to:

http://www.law.cornell.edu/uscode/17/107.shtml