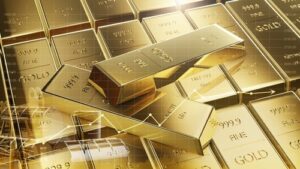 Gold Flirts With Record; It's Not Just Russia
Gold cracked $2,000 again this week and made a run at the all-time record high. Some of this is clearly safe-haven buying due to the situation with Russia and Ukraine, and a lot of analysts think gold will fall back to earth once that situation resolves. But Peter Schiff doesn't think so. In his podcast, he explains why gold would be going up even if Russia never invaded Ukraine… (Continue to full article)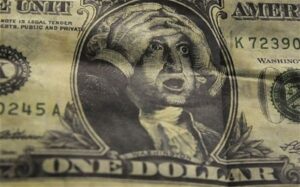 Is the US Undermining the Dollar's Credibility?
The credibility of the dollar is taking some self-inflicted blows. And make no mistake, the world is watching. Could this hasten the end of the greenback as the world's reserve currency? It started long before recent events in Ukraine. The Federal Reserve printed trillions of dollars out of thin air in response to COVID-19. This devalued the dollar… (Continue to full article)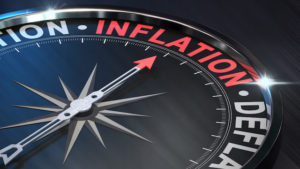 Inflation Reaches New High as Consumer Prices Jump 7.9%, Highest in Four Decades
Inflation climbed to another four-decade high in February with prices expected to push even higher on the back of soaring energy prices following the Russian invasion of Ukraine. The Department of Labor said that the consumer price index rose 7.9 percent compared with a year ago. Prices were up 0.8 compared with the prior month.
This is the ninth straight month of inflation above 5 percent. Prices rose at an annual rate of 7.5 percent in January, jumping 0.6 percent from December… (Continue to full article)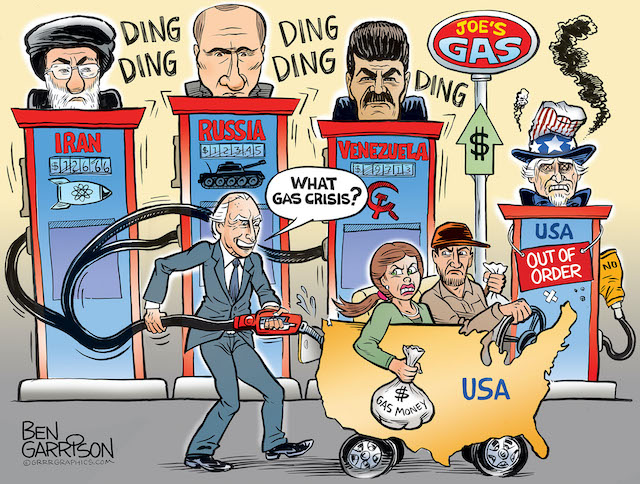 Fast Lane Inflation: Used Cars Up 41.2%, New Cars Up 12.4%
As workers continue to return to commuting, the price of vehicles and auto parts is soaring.
The price of new and used cars and trucks has skyrocketed over the past year, according to data released by the Department of Labor on Thursday.
And who can even afford the cost of a tank full of gas??? (Continue to full article)
Bond. James Bond!…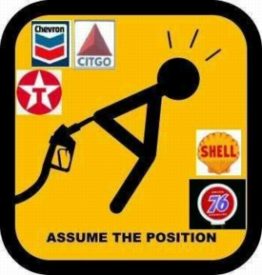 Gas prices nudge $8 in LA as drivers form lines to fill up
Gas prices are now nudging $8-a-gallon in Los Angeles, with drivers forming lines at Costco pumps across the US to fill up ahead of potential further increases.
Snaps taken at a Mobil gas station beside on the border of Beverly Hills and West Hollywood on Wednesday afternoon displayed eye-watering prices of $7.95 for premium gas.
Regular-unleaded wasn't much cheaper, at $7.35 a gallon. The average price of a gallon of fuel has risen by 86.4 cents in Los Angeles County over the last 15 days, with California traditionally seeing the priciest gas across the entire US… (Continue to full article)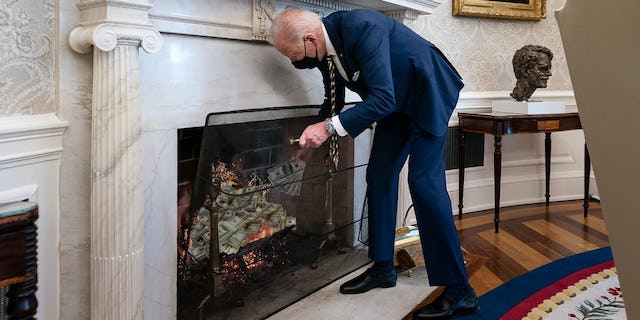 More Gov't Spending, More Inflation
Like night follows day, pumping trillions of dollars into the economy has yielded another bad inflation report.
We've been through the more specific numbers before, but suffice it to say that gas (38%) and groceries (8.6%) are still the main drivers in the rolling 12-month increase. Surprisingly, another big one, used cars, actually fell for the first time since September, though for the year those prices are up 41.2%.
But hey, at least they've stopped calling the highest inflation since 1982 "transitory."… (Continue to full article)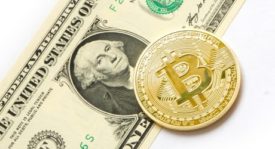 Dawn of the Digital Dollar: Joe Orders Study on Govt-Controlled Crypto…
A digital dollar would be easier for the federal government of the United States to control than cash but make it more susceptible to inflation and government controls than open-source currencies like Bitcoin.
The primacy of the dollar — the U.S. dollar — it's underpinned by fundamental advantages that the United States has held for a long time and continues to hold: credible and longstanding commitments to transparency, our rule of law, the contractual obligations and rights that everyone enjoys, the deepest and most liquid financial markets in the world, sound economic governance, and the full independence of our Federal Reserve system (Continue to full article)
[Got physical… close at hand?]
Let's do something about that…

Call Jeffrey Bennett (Kettle Moraine, Ltd.) who has over 63 years experience in the precious metals markets – first as an investor and subsequently – with over 30 years as a respected member of the industry for guidance and assistance with your needs.
Also, he invites you to tune in to and experience his 26 years of broadcasting with his daily program, The Edge of Darkness at 8:00 p.m. (Eastern Time), each Monday through Friday on Republic Broadcasting Network. – and in addition to educational commentary regarding YOUR financial health and welfare, you will be introduced to a wide variety of subject including YOUR physical well-being and health, your Education (about many topics) … and sometimes just a bit of much needed satire.
Kettle Moraine, Ltd.
P.O. Box 579
Litchfield Park, AZ 85340
602-799-8214
[email protected]