America has officially hit the $31 TRILLION debt ceiling
Treasury implements 'extraordinary measures' to avoid economic meltdown – and here's what it means for your 401Ks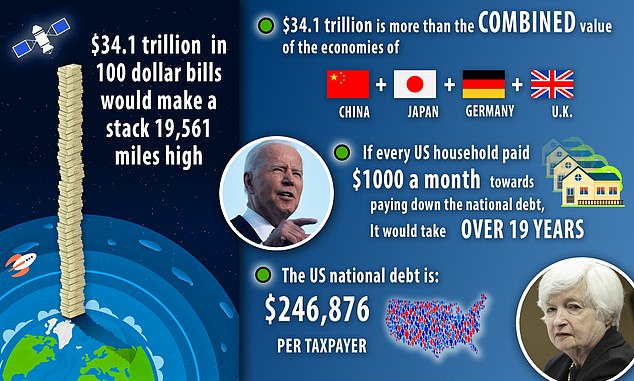 The Treasury Department is starting 'extraordinary measures' to avoid a U.S. default after the federal debt limit was reached on Thursday. This measure will allow the government to keep paying bills while Congress negotiates to try and avoid an economic meltdown.
American debt is now at an eye-watering $31.38 trillion – that's 120 percent of GDP, up from 39.2 percent in 2008 and 77.6 percent in 2018.
The staggering figure is the highest since the Second World War, equals $246,876 in federal debt per taxpayer and is more than the economies of China, Japan, Germany and the United Kingdom combined… (Continue to full article)