Breadline USA: Eight million Americans earning more than $100,000-a-year are living paycheck-to-paycheck as inflation continues to decimate earnings
Almost two thirds of Americans now say they are living paycheck-to-paycheck, a new survey has found – with nearly five percent of those struggling earning more than $100,000 a year.

As inflation continues to bite – the Consumer Price Index for December showed that, over the last 12 months, the all-items index increased 6.5 percent, before seasonal adjustment – the numbers of those feeling the pinch is still rising.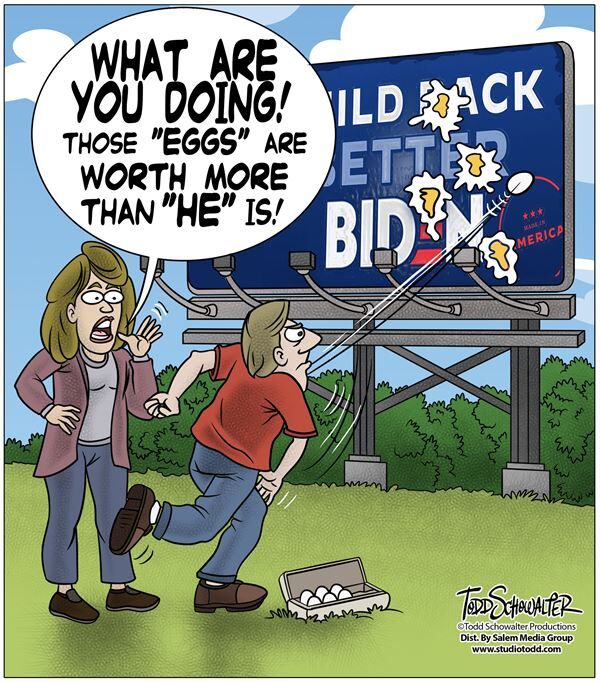 Of 4,000 people surveyed by industry publication Pymnts.com and LendingClub, between December 8 and 23, a total of 64 percent said they were living paycheck-to-paycheck…. (Continue to full article)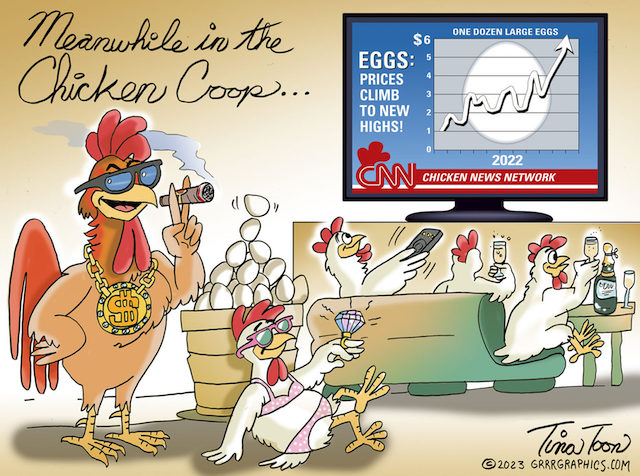 Bill and Hen's Egg-Cellent Adventure
Have you bought a dozen eggs lately? Egg prices skyrocketed in 2022. Prices have receded a little in 2023 but still remain high. Have they pecked, er peaked? If you can score a carton of eggs, consider yourself lucky as many stores are reporting shortages and empty shelves.
Welcome to Biden's 'strong economy' where stores are out of baby formula and eggs. America's bounty has turned into scarcity. Apparently Biden thinks we need to break some eggs to make an omelette, but his mind is already broken—his brains are scrambled eggs.
He thinks he's hard boiled, but the yolk's on him. He's just a shell of a man. Meanwhile, they keep finding so many more classified documents at Joes place—like so many Easter eggs…. (Continue to full article)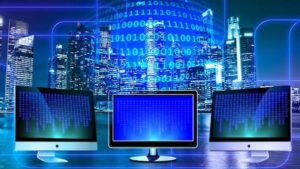 A Google engineer says survivors of the mass layoffs cried in meetings the day around 12,000 of their colleagues were culled
An engineer on the West Coast who's been with Google for more than 10 years told Insider surviving staff were "angry and sad."
"We truly did believe that Google was something different," he said. He spoke on condition of anonymity to protect his employment but his identity is known to Insider.
"This is just another big company," he said. "Now, anything that used to feel special or like you really were a part of a mission — not just a big money-making machine — that feeling is I think gone."… (Continue to full article)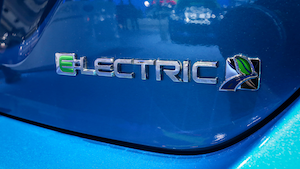 Electric vehicles more expensive to fuel than gas-powered cars at end of 2022
Research shows that rising electricity prices and stabilizing gas prices made internal combustion engine cars more economical than their electric counterparts in late 2022
For the first time in more than a year, owners of traditional gas-powered cars saved more money at the pump than those driving their electric counterparts, according to a consulting firm.
It has always been that Higher demand causes higher prices. If Liberals have their way with EVs and gas stoves demand will go through the roof and so will the cost of electricity. Once that happens we will have no alternatives to fall back on to bring the cost down. That's just economics 101. … (Continue to full article)
Khatia Buniatishvili – Rhapsody in Blue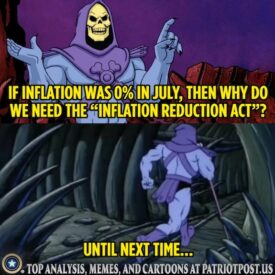 U.S. Inflation and Consumer Spending Cooled in December — Prices up 5% from Last Year
Consumer spending fell 0.2% from November to December and was revised lower to show a drop of 0.1% from October to November. Last year's holiday sales were sluggish for many retailers, and the overall spending figures for the final two months of 2022 were the weakest in two years.
The Fed has been steadily driving up borrowing rates across the economy, seeking to slow spending, growth and the surging prices that have bedeviled the nation for nearly two years. Last year, the Fed raised its benchmark rate seven times, and next week it's set to do so again…. (Continue to full article)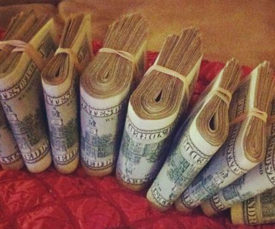 Covid – The Cash Cow For Big Pharma
Is Pfizer manipulating Covid for fun and profit? Silly question – of course they are! A Pfizer executive bragged about it, with a gloating smile on his face, and Project Veritas got it on video!
However, they have changed the title of this process. They are now labeling it "Directed evolution" which is actually a much more revelatory title. Naturally Pfizer would rather the public not be aware of this. Same game different name!
When you have Big Tech, Big Pharma, and the feds all colluding together to screw the public you indeed have a situation where this regime is at war with its own people… (Continue to full article)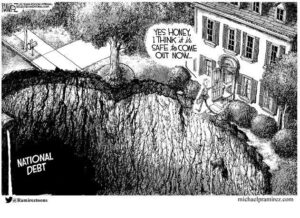 Staggering national debt reflects nation that lost its way
The system is broken because it is not based on American principles of ownership and personal responsibility. It is based on government dependence.
As tensions about raising the nation's $31.4 trillion debt ceiling build, the headline that should be flashing in front of every American is that our country is not working. Nothing is going to get fixed – really fixed – until we come clean about this basic, sad and distressing fact.
How can it be that our national publicly held debt is equal to our entire $25.5 trillion economy? And where were we all when this happened?
Who is on the line for these tens of trillions of debt? You and me… (Continue to full article)