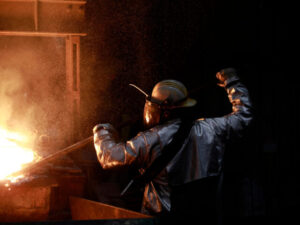 January Saw a Surprise Surge in Core Durable-Goods Orders
A key measure of business investment saw an unexpectedly sharp rise in January, adding to the evidence that the economy began the year at a much more robust pace than forecast.
Orders for core capital goods rose 0.8 percent in January and shipments jumped 1.1 percent. Economists had expected orders would fall slightly after declining in the previous two months.
Core capital goods are non-defense capital goods excluding aircraft. Orders are thought to be a proxy for business investment… (Continue to full article)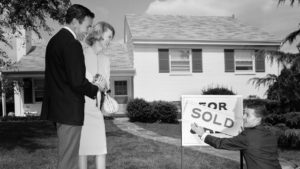 Pending Home Sales Soared 8.1% in January
The number of houses going under contract soared in January, although the sales volume remains well below last year's level, data showed Monday.
The National Association of Realtors said its pending home sales index rose 8.1 percent in January, the largest monthly increase since the pandemic snapback in June of 2020.
Economists had forecast a much milder 0.9 percent increase… (Continue to full article)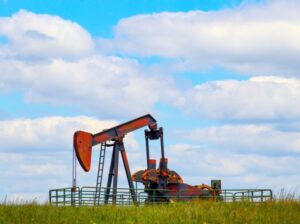 Texas Factory Output Sees Inflationary Contraction
Prices are rising for goods sold from Texas factories even though orders and output are down.
The Federal Reserve Bank of Dallas released the results of its February survey of Texas manufacturers on Monday. It showed that factory activity in the Lone Star state declined for the first time since May 2020.
The production index edged down from 0.2 to -2.8, indicating a modest contraction in output. Perceptions of broader business conditions worsened, with the general business activity falling to -13.5 from -8.4. The company outlook index has been negative for a full year and plunged 15 points in February to -17.5… (Continue to full article)
A GREAT and Talented Survivor of WOODSTOCK…
Oversight Committee Demands Treasury Testify About Withholding 'Suspicious' Bank Reports
House Oversight Committee chairman James Comer (R-KY) on Monday demanded the Treasury Department answer for stonewalling its investigation into the Biden family for nine violations, including money laundering and wire fraud, by withholding 150 Suspicious Activity Reports (SARs) flagged by U.S. banks.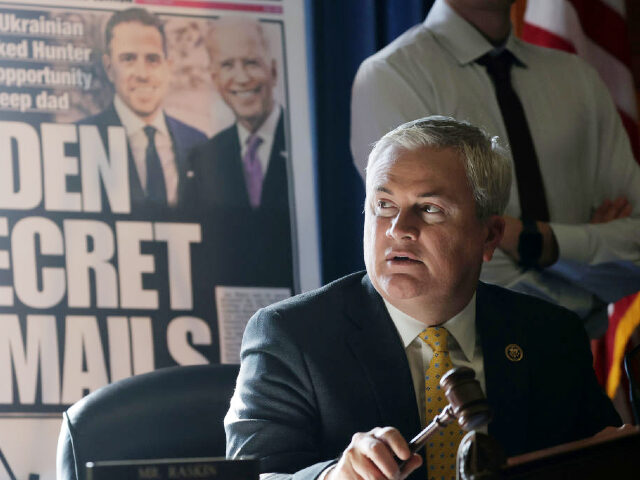 In January, the Treasury Department denied the committee's request to disclose the 150 SARs flagged by U.S. banks concerning the Biden family's foreign business bank transactions, causing the committee's chairman to threaten a subpoena. SARs often contain evidence of potential criminal activities, such as money laundering and fraud… (Continue to full article)
Biden aims to shatter record for fastest tax increase
In 1969 while testifying to Congress, US Secretary of the Treasury Joseph Barr called out 155 Americans who were not paying their "fair share" of taxes.
Those 155 Americans had managed to reduce their federal tax liability to essentially zero by using perfectly legal deductions and credits in the tax code.
Congress was furious. Even though these taxpayers were following the law, the politicians didn't like it. So they created a new, highly bureaucratic layer of tax complexity on the entire nation, specifically to target those 155 people.
It became known as the Alternative Minimum Tax (AMT).
But don't worry, Congress said, this new AMT will only affect a couple hundred people… (Continue to full article)
People Got Used to Higher Prices and Are Outspending even Raging Inflation. They Don't Want this Thing to Land
People want to get on with their lives, it seems. Their mood has improved. They've gotten used to living with high inflation. They got raises or got higher-paying jobs. Gasoline prices have plunged since the peak in mid-2022, and that matters a lot because it's the most in-your-face inflation along with food inflation.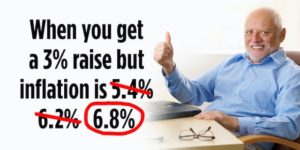 They might still gripe about higher prices, but you live only once?
And so they spent money left and right in January, and they outspent even this raging inflation. We already saw surprising strength from new and used vehicle sales coming out of the auto industry, and from the retailers' point of view earlier this month, which showed that consumers were in no mood for a landing.
SPEND! SPEND! SPEND!… (Continue to full article)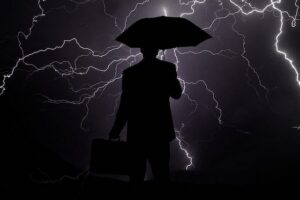 Recession is still coming for the U.S., but at a later date
After a solid start to the year, the National Association for Business Economics (NABE) now expects a U.S. recession to start later in the year, according to the latest survey.
Markets across the board began to take a hit in February after the latest U.S. jobs report came in better than expected. The macro data kept surprising on the upside for the rest of the month, from retail sales to PMI data, economic growth, and hotter-than-expected inflation numbers.
This triggered a re-pricing, with many economists updating their economic outlooks. But the consensus is still a U.S. recession this year… (Continue to full article)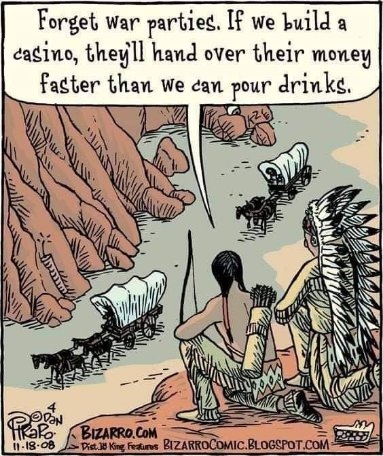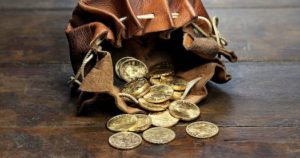 Gold trades lower until you factor in dollar weakness
Gold would have traded lower today if it was not for the dollar's weakness. The dollar is currently down 0.543 points or 0.52% with the dollar index fixed at 104.615. Concurrently, gold futures basis most active April contract is trading up $7.00 or 0.40% and fixed at $1824.10. This means that dollar weakness accounts for over 100% of today's gains in gold. The resulting net change of gold is based on the dollar weakness and fractional selling pressure in gold.
The same relationship between gold and the dollar can be seen in the physical or spot market. According to the Kitco Gold Index (KGX), spot gold is currently fixed at $1818.10 after factoring in today's net gain of $6.90. On closer inspection dollar weakness resulted in spot gold gaining $9.80 with fractional selling pressure taking back $2.90 of those gains.
The question becomes what fundamental events could explain dollar weakness today? For that we need to look at two reports released today… (Continue to full article)
What Will Happen When Banks Go Bust? Bank Runs, Bail-Ins and Systemic Risk
Financial podcasts have been featuring ominous headlines lately along the lines of "Your Bank Can Legally Seize Your Money" and "Banks Can STEAL Your Money?! Here's How!"
The reference is to "bail-ins:" the provision under the 2010 Dodd-Frank Act allowing Systemically Important Financial Institutions (SIFIs, basically the biggest banks) to bail in or expropriate their creditors' money in the event of insolvency. The problem is that depositors are classed as "creditors." So how big is the risk to your deposit account? Part I of this two part article will review the bail-in issue. Part II will look at the derivatives risk that could trigger the next global financial crisis.
From Bailouts to Bail-Ins… (Continue to full article)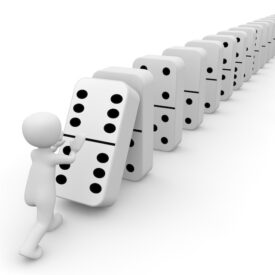 The Economy Is Crashing Even Faster Than A Lot Of The Experts Had Anticipated
It's happening. Throughout 2021 and 2022, a whole host of experts were warning that we were going to see another economic crisis like we witnessed in 2008 and 2009, and now it is here. In fact, it is unfolding at a pace that is even more rapid than most of the experts had anticipated.
The housing market is crashing, hordes of retail stores are closing, the commercial real estate market is headed for a colossal disaster, food prices continue to surge, and the worst wave of layoffs in more than a decade just continues to get even worse. So many of the economic trends that I have been tracking on The Economic Collapse Blog are now reaching a crescendo, but most Americans still don't understand how bad things will eventually become… (Continue to full article)
[Got physical… close at hand?]
Let's do something about that…

Call Jeffrey Bennett (Kettle Moraine, Ltd.) who has over 64 years experience in the precious metals markets – first as an investor and subsequently – with over 30 years as a respected member of the industry for guidance and assistance with your needs.
Also, he invites you to tune in to and experience his nearly 28 years of broadcasting with his daily program, The Edge of Darkness at 8:00 p.m. (Eastern Time), each Monday through Friday on Republic Broadcasting Network. – and in addition to educational commentary regarding YOUR financial health and welfare, you will be introduced to a wide variety of subject including YOUR physical well-being and health, your Education (about many topics) … and sometimes just a bit of much needed satire.
Kettle Moraine, Ltd.
P.O. Box 579
Litchfield Park, AZ 85340
602-799-8214
kettlemoraineltd@cox.net