Government Mint Faces International Crisis After Gold-Diluting Ruse Is Discovered
Perth Mint, one of the largest gold mints in the world, is facing an international crisis after a report that the company had been diluting gold bars with cheaper metals to increase profits sparked outrage among investors and governments around the world.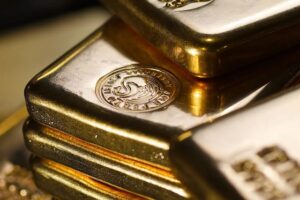 The news was first reported in an investigative report by the Australian news program "Four Corners."
The report claimed that Perth Mint had been using a gold-diluting ruse for years, in which the company would mix cheaper metals into its gold bars to increase their weight and value… (Continue to full article)
Millennials are sinking under the weight of their debts
…adding a record $3.8 trillion to the pile last quarter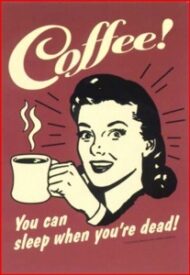 And it's not just due to their long-abiding love for avocado toast and bougie coffee — although both of these things have certainly become more expensive lately, thanks to inflation.
Their demographic alone amassed nearly $4 trillion in debt in the fourth quarter of 2022, according to the Wall Street Journal's analysis of Federal Reserve Bank of New York data. This marks a 27% rise from late 2019 — the biggest jump of any age group — and it's the fastest they've ever accumulated debt since the 2008 financial crisis.
The generational wealth gap is widening for these 30-somethings, and here's why the occasional splurge at Starbucks isn't to blame… (Continue to full article)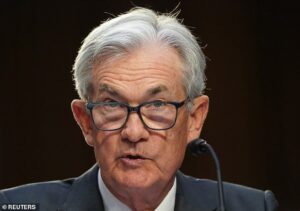 Federal Reserve could raise interest rates HIGHER and faster than expected to try and combat inflation, chair Jerome Powell warns Senators
The Federal Reserve could press on with rate hikes if inflation does not begin to fall faster and the economy doesn't cool off, chair Jerome Powell told Senators on the Banking Committee on Tuesday.
He also warned that rate hikes could happen with greater frequency and claimed Congress' spending had little to do with price rises.
In response to a line of questioning from Sen. John Kennedy, R-La., on what Congress could do to aid in fighting inflation, Powell said 'I don't think fiscal policy right now is a big factor driving inflation at this moment.'… (Continue to full article)
The FDIC Is Planning a Bail-In With Your Money
Things are rough in the US economy, and the FDIC seems to be making plans to handle further collapse.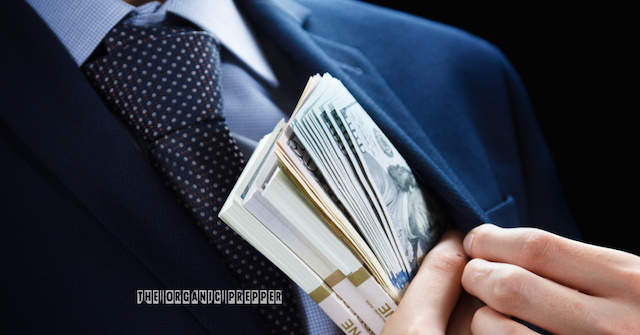 How? By helping themselves to YOUR money that you have on deposit, safely (you thought) tucked away in your bank account. If I'm right, a lot of people are going to be financially devastated in the not-so-distant future.
Think I'm a crazy conspiracy theorist? Well, as we've seen, that often means you're just ahead of the game. There are several reasons that I believe it may come to this, not the least of which is that there's a publicly accessible video of their meeting in which they discuss how to do it, when to do it, and how to keep the public from freaking out about it… (Continue to full article)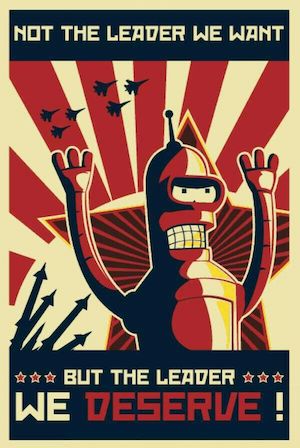 Biden plans to raise taxes for Americans earning more than $400,000 and reduce Medicare payments for prescription drugs in a bid to fix funding crisis
Biden's proposal would raise the net investment income tax , created by the Affordable Care Act, from 3.8 percent to 5 percent for all Americans earning more than $400,000 per year.
Biden, who will release his full budget proposal on Thursday in Philadelphia, said he will propose three key changes including the tax hike and new rules to reduce prescription drug costs.
The Democratic president outlined his plan in a guest essay in The New York Times on Tuesday, writing that 'Medicare is more than a government program. It's the rock-solid guarantee that Americans have counted on to be there for them when they retire.'
Biden's proposal would raise the Medicare tax rate, created by the Affordable Care Act, from 3.8 percent to 5 percent for all Americans earning more than $400,000 per year, including salaries and capital gains… (Continue to full article)
Despite high inflation, Americans are spending like crazy — and it's kind of puzzling
Something unexpected is going on in the U.S. economy.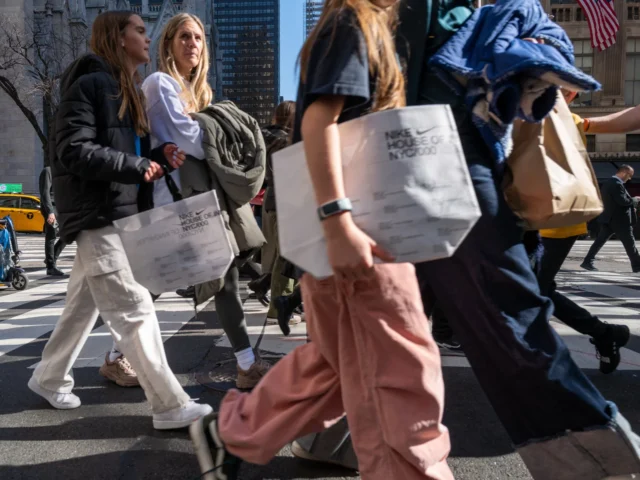 Inflation remains high, yet many Americans went on a spending spree last month, eating out at restaurants and shopping for cars. In ordinary times, that additional spending would be welcome news to an economy that's heavily dependent on consumer dollars.
But there's a catch: All that spending threatens to put more upward pressure on inflation at a time when the Federal Reserve is raising interest rates aggressively to keep prices in check.
That makes it critical to gauge how long that consumer spending can last… (Continue to full article)
A LITTLE GOOD NEWS TODAY!: 8-Year-Old Arkansas Boy Raises Nearly 90k to Help Waffle House Server Living in Motel with Family
An eight-year-old Arkansas boy helped raise tens of thousands of dollars for his favorite Waffle House server after finding out the man lived in a motel room with his family.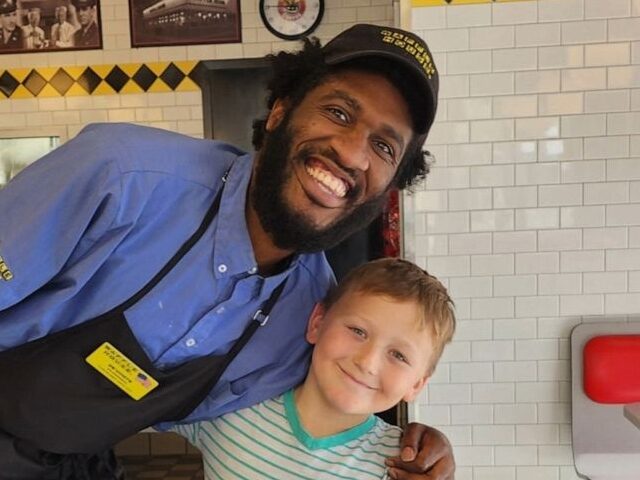 Kayzen Hunter, 8, often dines at a Waffle House restaurant in Little Rock, Arkansas. That's where he met a friendly server named Devonte Gardner.
"I come with a positive attitude. I treat everybody with positivity. I love to see everybody smile," Gardner explained to the outlet.
TODAY reported when Hunter learned Gardner had been living in a motel room with his wife and two daughters for eight months due to unsafe living conditions at their previous home. Gardner said… (Continue to full article)
Walmart to shutter Portland locations just months after CEO's warnings on crime
The one thing a depositor never wants to hear from a bank that is holding his or her life savings is that it has doubts about its "ability to continue as a going concern." Unfortunately, those very words appeared in a filing made yesterday by Silvergate Capital with the Securities and Exchange Commission – which pretty much guarantees that the ongoing run on deposits at Silvergate will continue with an added sense of urgency.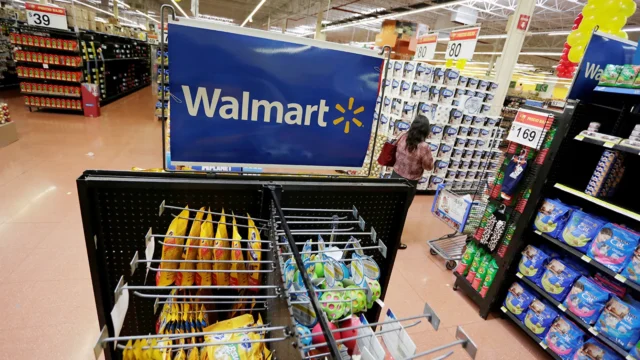 "We have nearly 5,000 stores across the U.S. and unfortunately some do not meet our financial expectations," Walmart said in its announcement, according to KPTV. "While our underlying business is strong, these specific stores haven't performed as well as we hoped."
Both Walmart locations at Hayden Meadows and East Port Plaza will officially close on March 24.
The employees at the locations will have the option to transfer to Walmart locations outside the city, KPTV reported. Pharmacy staff will also work with customers on transferring their prescriptions to nearby Walmarts… (Continue to full article)
It HAD to be YOU!…
Joe Biden to Fight for Tax Hikes in 2024 Budget: 'I'm Gonna Raise Some Taxes'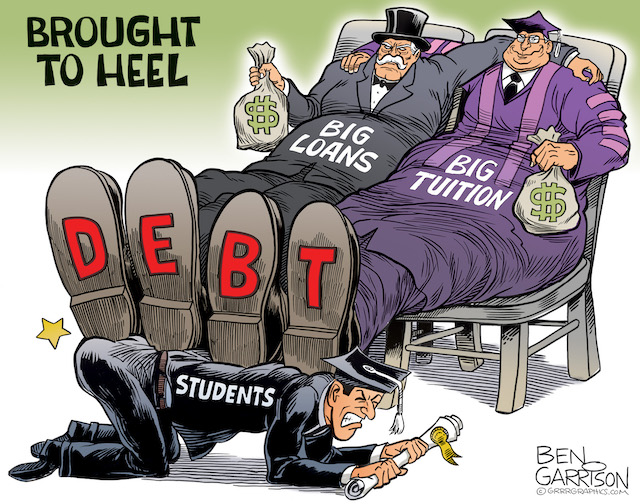 Biden will fight to force taxpayers to pay even more corporate taxes in next week's 2024 proposed budget, which is likely to impact both large and small businesses.
Although the business term "corporation" is widely associated with large companies like Chevron, Berkshire Hathaway, and McDonald's, C-corporations can be both large and small businesses.
According to the Small Business Administration (SBA), 31.7 million small businesses exist in the United States. Eighty-one percent, or 25.7 million, have no employees (run and operated by a single person) and 19 percent, or 6 million, have paid employees.
The SBA also estimates that small businesses account for 65.1 percent (10.5 million) of net new job created from 2000 to 2019 and comprise 99.7 percent of firms with paid employees… (Continue to full article)
Discover Card to Begin Tracking Gun Purchases in April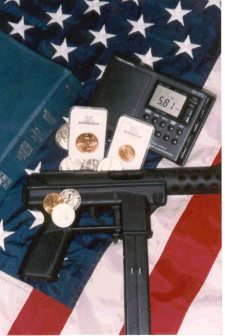 Beginning in April 2023, Discover will become the first credit card issuer to track gun purchases made by their cardholders.
On September 11, 2022, Breitbart News noted that Visa caved to pressure from gun control groups and New York Democrats, agreeing to flag gun and ammo purchases via a new sales categorization. The Associated Press observed that Mastercard and other major credit cards also agreed to flag gun sales.
On March 2, 2023, the Independent Journal Review (IJR) reported that Discover will be first among credit card companies to track gun sales, inasmuch as the company will begin doing so in April… (Continue to full article)
Earning a paycheck could stop your Social Security benefits. But that could be a good thing
Could it really benefit you to stop your Social Security checks from coming?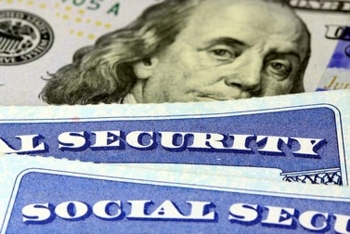 When you file for Social Security benefits, you've made a choice that will affect how much income you receive for the rest of your life. If you filed for benefits before your full retirement age (FRA) – which is determined by your birth year – you may have permanently shrunk your monthly benefit.
There's one situation where your benefits may stop after you start them, though – and this could actually be a good thing. It could happen if you're working while getting benefits and you haven't hit your FRA yet. Here's how this could happen, and how it could benefit you… (Continue to full article)
BidenCash criminal market releases over 2M credit card numbers free for the taking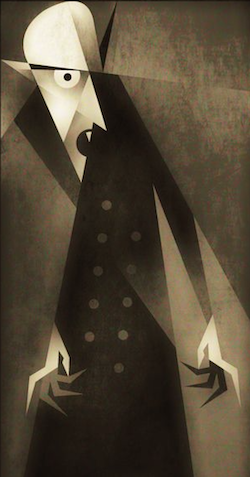 A criminal site known as BidenCash, which uses the president's name and likeness to trade in stolen data, has just leaked 2,165,700 credit and debit cards online.
In a brazen one-year celebration of its first anniversary of operating its illegal marketplace that trades in stolen data and financial credentials like credit cards, it advertised its massive leak on an underground cybercrime forum.
Check to see if any of your credit cards are exposed by this dark underground market… (Continue to full article)