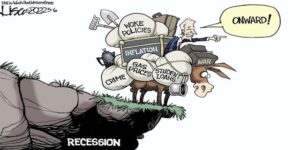 Biden says he thinks he has authority to use 14th Amendment on debt ceiling
President Biden on Sunday said he believes he has the authority to use the 14th Amendment to unilaterally address the debt ceiling, but he acknowledged potential legal challenges could still lead the nation to default if he went that route.
"I'm looking at the 14th Amendment as to whether or not we have the authority — I think we have the authority," Biden told reporters at a press conference in Hiroshima, Japan. "The question is, could it be done and invoked in time that it would not be appealed, and as a consequence past the date in question and still default on the debt. That is a question that I think is unresolved."
Treasury Secretary Janet Yellen previously warned that using the 14th Amendment could trigger a "constitutional crisis," calling it "one of the not good options" if Congress failed to act… (Continue to full article)
Used-car market in 'uncharted territory' as high prices remain sticky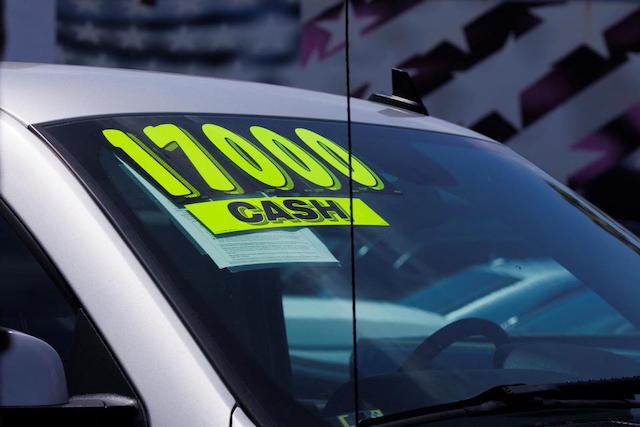 With spring car-buying season in full swing, those looking for a deal in the used-car market are not likely going to find one.
According to a new report, "Used Market Enters Uncharted Territory Post-Pandemic," released from car-shopping site Edmunds.com, though used car prices softened a bit recently they still remain historically high. Edmunds' data scoured from dealer retail pricing finds that the average used vehicle transaction price in Q1 slipped 6.4% year-over-year, but is still up 44% from five years ago.
At $28,381, the average transaction price in Q1 is considerably higher than the $19,657 level five years ago. Even more troubling for buyers looking for used cars is that the available pool of cheap vehicles is dwindling.
High priced used cars is a direct result of new car prices being unrealistically high for the middle class to afford. As more people can only afford a used car, supply dwindles, and prices go up… (Continue to full article)
Probability That US Banks Will Restrict Cash Withdrawals Is 'Rising Like Mercury'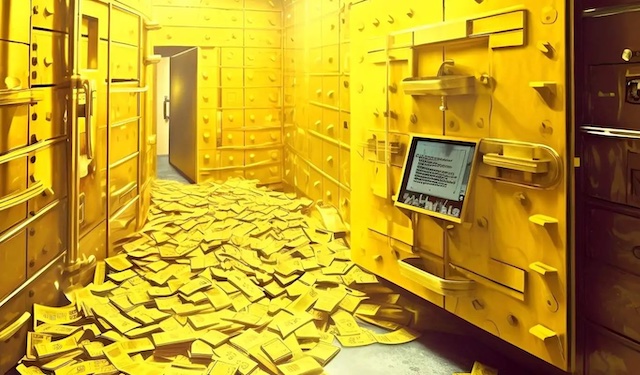 If we went back a year ago, the probability you would assign to that would be almost zero. And all I'm saying is that probability, like mercury, is rising.
Why is it rising? It's rising because we have experienced, I call it the Fed folly. One can say factually that this Fed hiking is the fastest and of the greatest magnitude. They've never done this before…
We no longer live in an environment where it seems prudent to have all of your money in the banking system, and certainly not congregated around one lender."
Although blanket limits on bank withdrawals are unknown in the US, such restrictions were implemented in Greece and Cyprus during the debt crisis of the mid-2010s… (Continue to full article)
De-dollarization: What Happens if the Dollar Loses Reserve Status?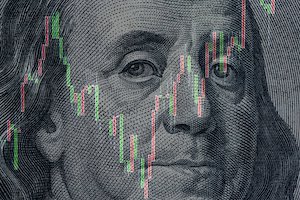 If the dollar gradually loses its place atop the world financial pyramid, what would happen next?
One of the more intriguing financial trends of 2023 has been the de-dollarization movement. This is an effort by a growing number of countries to reduce the role of the U.S. dollar in international trade. Countries like India, China, Brazil and Malaysia, among others, are seeking to set up trade channels using currencies other than the dollar. With so much of the world economy reshaping itself in the post-pandemic landscape, is the reserve status of the U.S. dollar going to be the next domino to fall?
To answer that, it's important to understand how the dollar got to its current status and why some folks wish to change it… (Continue to full article)
'In a lot of the world, the clock has hit midnight': China is calling in loans to dozens of countries from Pakistan to Kenya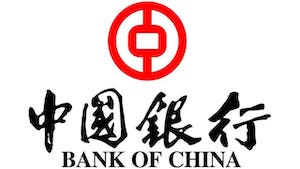 A dozen poor countries are facing economic instability and even collapse under the weight of hundreds of billions of dollars in foreign loans, much of them from the world's biggest and most unforgiving government lender, China.
Beijing has taken on a new kind of hidden lending that has added to the confusion and distrust. Parks and others found that China's central bank has effectively been lending tens of billions of dollars through what appear as ordinary foreign currency exchanges.
Foreign currency exchanges, called swaps, allow countries to essentially borrow more widely used currencies like the U.S. dollar to plug temporary shortages in foreign reserves. They are intended for liquidity purposes, not to build things, and last for only a few months.
And when does China call in the loans to the US??? (Continue to full article)
Veterans could be among the first to feel the pain of a debt default
The U.S. government has never defaulted. But if Congress doesn't raise the debt ceiling, Treasury Secretary Janet Yellen has warned that money could run out as soon as June 1.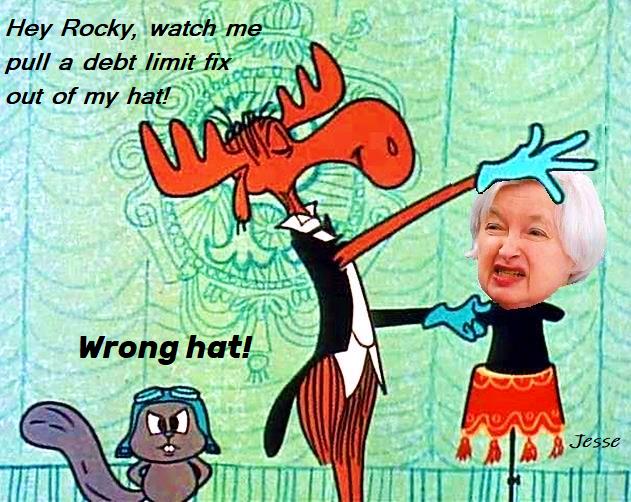 If it does, that could mean late checks — and troops and veterans missing rent or mortgages or car payments. And it could hit the people who serve those veterans…
It could affect the pay of federal workers who process VA claims, or the VA doctors and nurses… (Continue to full article)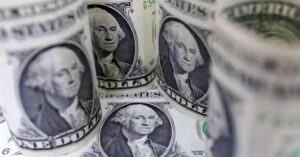 US bank deposits and credit slip in latest week, Fed data shows
Deposits at all U.S. commercial banks slipped last week and overall credit provided by banks edged lower as well, Federal Reserve data released on Friday showed.
Deposits in the week ending May 10 totaled $17.10 trillion on a nonseasonally adjusted basis, down from $17.16 trillion a week earlier, the Fed's weekly snapshot of the banking system's assets and liabilities showed. Deposits, which had dropped substantially after the collapse in March of Silicon Valley Bank, were down at large banks and little changed at smaller ones.
Meanwhile, credit provided by banks dropped to $17.32 trillion from $17.37 trillion a week earlier, led by a decline in securities holdings… (Continue to full article)
JPMorgan Freezes Customers' Bank Accounts
It's been just revealed the fact that JPMorgan is "persistently" discriminating against its own clients and closing bank accounts without warning. This is according to the Republican attorneys general from 19 states.
The law enforcement officials that are led by Kentucky Attorney General Daniel Cameron, sent a letter to JPMorgan CEO Jamie Dimon. They were stating that the banking giant's practices go against the company's own policies on equality.
The letter, which has now been published by the Wall Street Journal, states that JPMorgan has repeatedly discriminated against customers and this was reportedly based on their religious or political beliefs… (Continue to full article)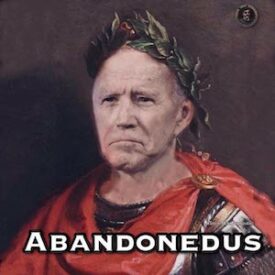 Biden Admin Could Freeze Bank Withdrawals, Amidst The US Dollar Attacks
According to the latest predicitons, it seems that the hedge fund manager Hugh Hendry has warned that the Biden administration is mulling a freeze on U.S. bank withdrawals amid the decline in M2 money supply.
Just in case you don't know, this is a benchmark measure of how much cash and cash-like assets is circulating in the U.S. economy.
"Sometimes it's kind of relevant to panic. I would recommend you panic," he said. "You've seen the biggest waterfall decline in M2 right now. M2 is deposits, not loans… (Continue to full article)
Silver's Slide Was Far From A Surprise
After support became resistance, are lower prices ahead, or is this just a cooling-off period?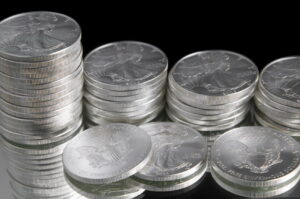 While the crowd crowned silver the new king of the financial markets, we warned on Apr. 28 that a turning point was near.
Overall, silver was a short-squeeze beneficiary, as prospective bank failures increased the white metal's appeal. And even though it's not really a safe-haven asset like gold or the U.S. dollar, it played that role for a short period. But, that shine has worn off, and with inflation poised to look worse after June, the unsolved issues that upended the white metal in 2021 and 2022 should become more obvious.
Do you think silver will follow its seasonal path?… (Continue to full article)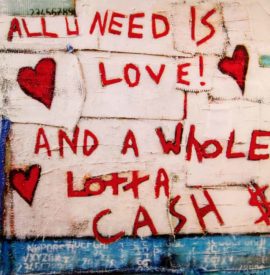 Avoid seizures of cash by taking prudent measures
Civil asset forfeiture became a triggering topic for some of us when the case of Jerry Johnson came to our attention.
He is a small-business trucking company owner whose $39,500 was seized as he traveled to buy a truck at an auction. It took two and a half years for him to get his money back. It took a few more weeks to get interest and to be eligible to be compensated for attorney's fees.
Without the nonprofit, public-interest law firm Institute for Justice fighting on his behalf, he may not have ever gotten his money back.
This is a time when the axiom "there but for the grace of God go I" floats up to conscious thought. With it, how can I avoid something like this happening to me??? (Continue to full article)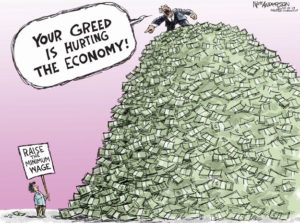 Once a fringe theory, "greedflation" gets its due
Once dismissed as a fringe theory, the idea that corporate thirst for profits drives up inflation, aka "greedflation," is now being taken more seriously by economists, policymakers and the business press.
Why it matters: Though inflation is starting to come down, it still remains well above the Fed's target level of 2%, and understanding what's causing inflation is key to combatting it — now and the next time.
The idea that profits drove our current bout of inflation surfaced in the last few years among progressive economists and lawmakers but was waved away by more mainstream types as a "conspiracy theory." That changed earlier this year… (Continue to full article)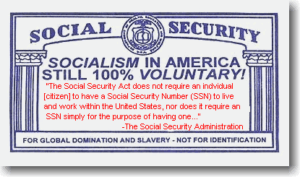 Social Security Benefits Are Being Eroded Under Biden
Advocates saying that the annual cost-of-living adjustment, or COLA, needs to be higher to make up for high prices.
With government data indicating that inflation is moderating, the Social Security Administration's COLA for 2024 could be 3.1 percent, according to a new estimate from The Senior Citizens League.
The COLA, calculated by using the average inflation in a year's third quarter based on the Consumer Price Index for Urban Wage Earners and Clerical Workers, works to preserve the purchasing power of Social Security benefits… (Continue to full article)
Debasing the Money has Ramifications in Culture too
How instrumental do you think the debasement of their currency was to the eventual fall of the Roman Empire? How did it affect their culture?

In ancient pre-industrial societies – just like today – you became wealthy by producing more than you consume and saving the difference.
One of the best things about money is that it allows an individual to set aside capital, the product of his labor, in a form that retains value. A farmer, for instance, can't save fruit from year to year, nor can a baker save bread. Sound money is critical for lasting gains in wealth and economic progress.
Sound money is why wealthy societies become dominant, and a reason other societies are poor and ripe for conquest and domination… (Continue to full article)
There are those who will NEVER understand…