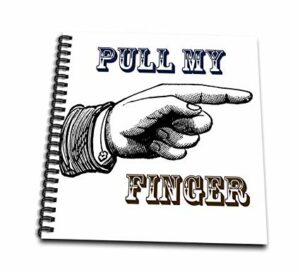 'It's not their money – It's MY money!'
Older Americans worried debt default means no Social Security If the United States defaults on its financial obligations, millions of Americans might not be able to pay their bills as well.
With Social Security and other government benefits at risk amid a political stalemate over the government's debt ceiling, experts and older Americans told ABC News that the consequences of the impasse in Washington could be dire, including for older Americans who need the money to pay for basic needs such as food, housing or health care costs.
A quarter of Americans over age 65 rely on Social Security to provide at least 90% of their family income… (Continue to full article)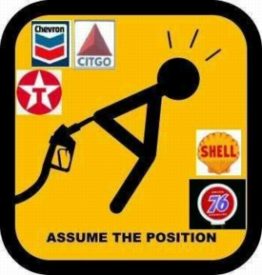 Oil Rises as US Gasoline Supplies Tighten, Saudi Says: 'Watch Out'
Oil prices rose on Tuesday on forecasts for a tighter gasoline market and a warning from the Saudi energy minister to speculators that raised the prospect of further OPEC+ output cuts.
Brent crude futures LCOc1rose 85 cents, or 1.1%, to settle at $76.84 a barrel, while the U.S. West Texas Intermediate crude (WTI) CLc1 ended at $72.91 a barrel, up 86 cents, or 1.2%.
Both benchmarks extended gains to about 2% in post-settlement trade, after figures from the American Petroleum Institute (API) showed a large draw in crude and gasoline last week, according to market sources. API/S
If official inventories data from the Energy Information Administration, due on Wednesday, confirm the industry body's figures, U.S. gasoline inventories would have declined for the third straight week to their lowest pre-Memorial Day levels since 2014… (Continue to full article)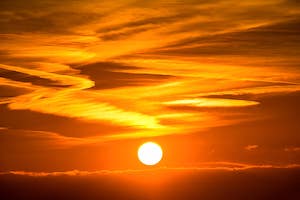 Wall Street Execs Prepare For Massive US Collapse
It's been just revealed that the Wall Street executives are preparing for a massive collapse in the US.
US predictions claim US dollar reign comes to an end
Famed American investor and co-founder of the Quantum Fund, Jim Rogers, said not too long ago that the dollar's reign as the world's reserve currency is coming to an end… (Continue to full article)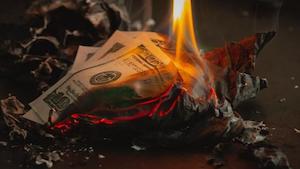 U.S. Treasury Report: 66 Million Americans Could Stop Receiving Social Security Benefits if Debt Ceiling is not Raised
What happens if the United States runs out of money to pay the country's bills?
"There would be an economic and financial catastrophe", as Treasury Secretary Janet Yellan describes it. Yellan states that the U.S. faces 'widespread suffering' if the debt limit is not raised.
The Republicans are making demands for drastic spending cuts to social security, health care, food programs, education, veteran benefits, and more.
Spending cuts to these programs would mean the most vulnerable in this nation would suffer the most. Millions of Americans will lose income they rely on and need to get by. This could lead to a recession, and many American jobs and business could be destroyed.
If the country goes into default, some dire consequences could ensue… (Continue to full article)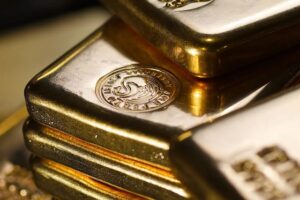 Sound Money Legislation Rapidly Gaining Traction in Many US States
As the US Federal Government and Federal Reserve head ever more into the abyss of destroying the value of the US dollar, continually breaching debt ceilings, creating asset bubbles, and intervening in and manipulating financial markets, there is an accelerating counter force emerging in the US that is the antithesis of this Federal Government and Federal Reserve madness.
That is the Sound Money movement in the US. Generally speaking, a sound money is a money that is able to maintain a stable purchasing power over time and does not significantly fluctuate due to inflation or deflation. Sound Money is most often associated with a tangible asset, such as gold, which has a low supply increase (or tight monetary controls) to ensure its stability. To paraphrase Mises, a sound money can "protect against arbitrary actions by sovereigns to depreciate the currency."
"Sound money is money that is not prone to sudden appreciation or depreciation in purchasing power over the long term, aided by self-correcting mechanisms inherent in a free-market system."… (Continue to full article)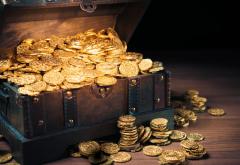 'Real Assets' are cheaper than they've ever been in modern history
Twelve years ago I stood on stage in front of the audience and explained my core ethos: the United States, and the West in general, were in social, political, and economic decline.
I took no pleasure in saying that, but my lack of joy didn't make it any less true.
I explained to the audience back in 2011 that America's vast national debt— and specifically the outrageously high growth rate of the national debt, was going to one day create a huge problem for America's finances.
Similarly, I said that the dollar would eventually run into serious trouble, and even be in danger of losing market share as the world's dominant reserve currency… (Continue to full article)
Withdrawing Your Own Cash? NatWest Bank Wants To Know Why… And See Proof
Here in Canada, for at least a few years – predating COVID, the big four banks have been routinely asking you why you are taking cash out whenever you withdraw anything over a couple thousand dollars. However, you can tell them pretty well anything ("because I want it", "none of your business" or even "to blow it all on booze and hookers", will all work). I haven't heard of a case where a withdrawal has been denied based on the reason supplied, yet.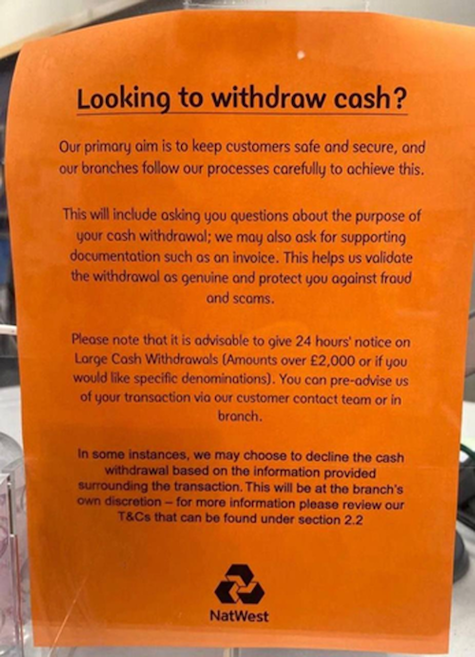 But now that we're starting to see it formalized in policy language of banks, we can all see where this is going.
The war on cash has been in full swing for a long time, India banned large denominations bills in 2016 and will now start eliminating them from the monetary base. France has been signalling a prohibition on cash payments over 1,000 francs since 2013 and finally, quietly, it seems, made it part of the framework this year.
It portends a wider initiative across the entire Eurozone (who is also trying to lump in crypto payments under the restrictions).
This is all to lay the groundwork for the march into Central Bank Digital Currencies (CBDCs) which will seek to accomplish three objectives of Late-Stage Globalism… (Continue to full article)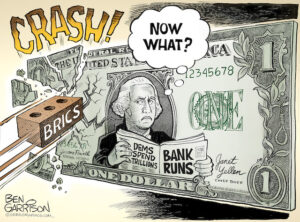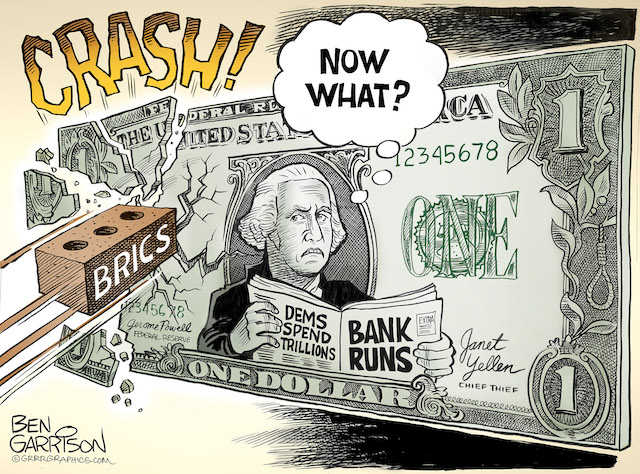 The Fed Has a New Scandal on Its Hands: Colluding with Central Banks to Rig Libor
The Fed has been under non-stop scandals for the past two years. It pumped out trillions of dollars in repo-loans to Wall Street's casino banks beginning on September 17, 2019 and then made up a hokey excuse to cover up its massive bailout of banks it is incompetent to supervise.
After former Dallas Fed President, Robert Kaplan, was caught trading like a hedge fund kingpin while sitting on confidential Fed information, the Fed's Board of Governors had the audacity to refer the matter to its own Inspector General, who reports to the Fed's Board of Governors and can be fired by it. Not surprisingly, 19 months later there's still no word on this investigation.
Then there was the President of the St. Louis Fed, James Bullard, who was caught giving a private meeting with Citigroup clients… (Continue to full article)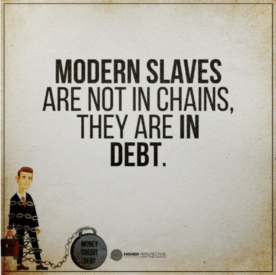 Definite Debt Default
It's pathetic that we do this song and dance about raising the debt ceiling every couple of years.
It's about as hollow, inane and meaningless as both our monetary and fiscal policies in this country — so, in that respect, it fits. It's also great fodder for the two-party political pissing match that takes place on the daily, so as to keep us peons distracted from the ugly reality of many of the decisions our country collectively makes.
The idea being pushed by both parties — that a default would be catastrophic for markets — is meaningless for several reasons. First, we've been in a perpetual state of "default", as measured by unsustainable fiscal and monetary policy, for decades now… (Continue to full article)
THIS

is the END!

The Probability Of A Recession Happening In The Next 12 Months Is The Highest In More Than 40 Years!
If they are actually telling us that a recession is coming this time around, how bad is it going to be? In 2008, officials kept assuring us over and over again that there wouldn't be a recession, and then we plunged into the greatest economic downturn since the Great Depression of the 1930s. But here in 2023, what is coming is so obvious that nobody can deny what is happening.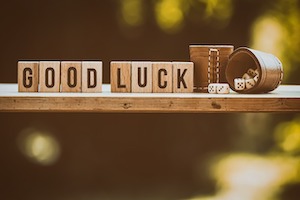 The economy is already starting to come apart at the seams all around us, and the "experts" at the Federal Reserve openly acknowledge that they are making things even worse by hiking interest rates. Pretty much everyone agrees that rougher times are ahead of us, and "a probability model from the New York Federal Reserve" is now projecting that there is a 68.2 percent chance that there will be a recession within the next 12 months… (Continue to full article)