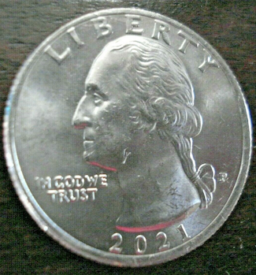 Your 2021 Quarters May Actually Be Worth $30 to $200 Each
Here's good news for those looking to make some money with their old coins. Check your old quarters, people. Why? Because your 2021 quarters may actually be worth $30 to $200 each.
According to this report, some quarters minted in 2021 could be worth more than their face value of 25 cents. The quarters feature an image of George Washington crossing the Delaware River on the tail side and the letter "P" next to Washington's ponytail on the head side. If you happen to have one of these quarters, check out the back of George's hat. If there is a little extra material on the top of the back part of the hat due to a die chip error, yes, your quarter could be worth anywhere from $30 to $200 each!
If you find one of these valuable quarter coins, you can put it up for sale on eBay or look online to find legitimate companies that buy coins. However, it's very important to do some research first… (Continue to full article)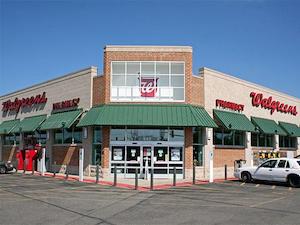 Walgreens teams up with GoodRx to cut prescription prices
The drugstore giant is launching a new initiative in collaboration with prescription drug savings platform GoodRx that is designed to reduce prices on nearly 200 prescription medications by an average of 40%, with higher savings available for select medications.
Consumers can now purchase many prescriptions at Walgreens for less than $15 for a 30-day fill, without any deductibles, restrictions, paperwork, approvals or quantity limitations. The new lower prices include medications for heart disease and mental health; as well as categories often not covered by insurance, such as acne, insomnia, men's health, and weight loss.
Walgreens is building on an existing partnership with GoodRx… (Continue to full article)
Chase Has Now Locked Users Out of Their Accounts
Chase has now locked users out of their accounts according to several customer reports on Friday.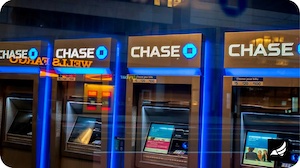 71% of reports are coming in from login issues, 19% from transfer and wire issues, and 10% of reports are still coming in from problems with ATMs.
The chart below shows a view of problem reports submitted in the past 24 hours compared to the typical volume of reports by time of day.
…and if you BELIEVE that this is quite by accident – READ the next column headline… (Continue to full article)
Banks Suffer $1,555,000,000,000 in Deposit Flight in One Year As JPMorgan Chase and Financial Giants Fight for Wealthy Clients
New numbers on the global banking system are shedding light on just how much money depositors have pulled out of their bank accounts in the last year.
According to the latest data from the Federal Reserve of St Louis, US banks have faced $605 billion in deposit flight in a year.
As customers pull money out of their banks in search of higher returns, wealthy clients are now doing the most damage to the bottom lines of America's banking giants, according to a new report from Yahoo Finance.
JPMorgan Chase, Wells Fargo, Bank of America and Citi all reported deposit outflows in their wealth management divisions in the second quarter of this year… (Continue to full article)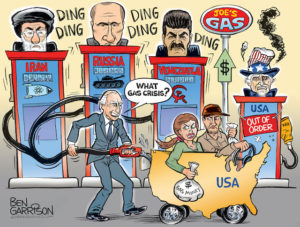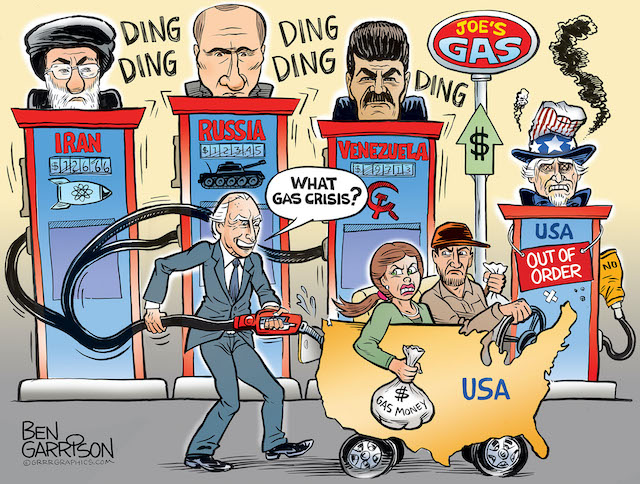 Gas Prices Could Spike to $6 a Gallon Due To 'Active Hurricane Season'
Many factors influence fuel prices at the pump here in the U.S. Holiday weekends typically bring a spike in gas prices. Oil output among suppliers in the Middle East affects fuel prices worldwide — and, of course, elevated demand (a key factor for holiday fuel price jumps) can increase prices .
This Labor Day weekend saw the highest fuel prices of that weekend since 2012. Drivers filling up for holiday weekend travel paid an average of $3.83 per gallon. "Normally we would be seeing prices coming out of a robust summer travel season more along the lines of $3.50."
Plus, major oil producers, including those in Saudi Arabia, are extending voluntary oil cuts — in spite of rising prices for crude oil… (Continue to full article)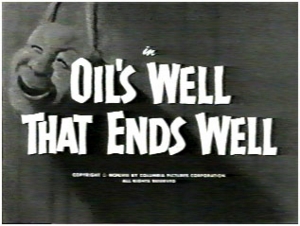 Oil Price Per Barrel Will Be Heading Back To $5
According to Goldman Sachs analysts, the Oil Price Per Barrel will rise to $107. A gallon of ordinary gas ought to cost around $5, given how gasoline and oil price per barrel are rising concurrently.
The primary reason that oil price per barrel will rise to a much higher level is supply cuts by Saudi Arabia and Russia, two of the largest suppliers in the world. The United States is also on this list but cannot pump enough oil to offset these declines. Presumably, Saudi Arabia wants to add more money to its national treasury. The Russian decision is more geopolitical.
Household budgets will suffer first. Households in the lowest and middle classes are especially affected by this. This in turn puts the approaching holiday season in jeopardy. Some retailers only generate money in the final three months of the year… (Continue to full article)
"Stormy Weather"

The Nicholas Brothers and Cab Calloway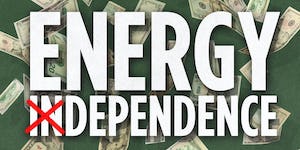 Brace for higher gas, diesel and energy bills
Crude oil futures have rallied over the past week on news that lower global production will continue into year end. After trading in a very cautious sideways pattern since November of 2022, crude oil futures finally broke out of that range to the upside.
With global crude oil supplies now expected to be lower until the end of 2023, expect crude oil prices, gasoline prices, and even diesel prices to remain elevated into year end. There is not a quick fix to this situation.
There is a whole lot of geo-political drama happening behind the scenes which has motivated Russia and Saudi Arabia to take the steps they took to cut production. I wonder if we are going to see some political games of "chicken" occur between various nations in the coming months… (Continue to full article)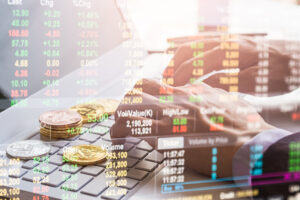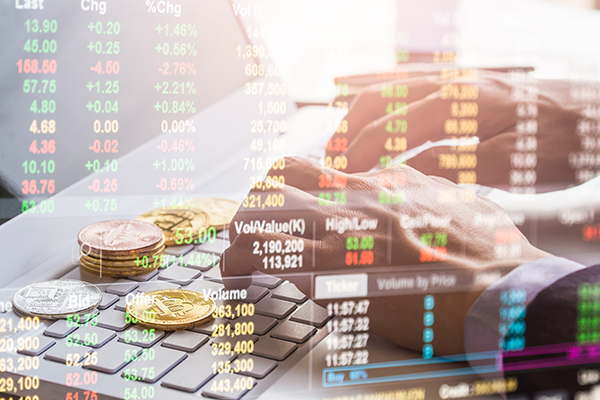 House Financial Services Committee announces 'Digital Dollar' hearing as pressure to pass crypto legislation intensifies
H2023 has seen a barrage of federal regulatory action against malfeasance in the cryptocurrency industry. Is Congress finally poised to act?
he year 2023 has witnessed a flurry of activity from federal agencies and lawmakers seeking to navigate the rapidly evolving landscape of digital assets. The urgency to implement a cohesive legislative framework has arguably reached a tipping point, spurred by market volatility, investor protection concerns, and the global race to define standards for digital currencies.
The cryptocurrency industry has seen increased attention from Capitol Hill this year, with lawmakers on both sides feeling pressure to act… (Continue to full article)