Gas Prices Hit 2023 Highs as Oil Chugs HIGHER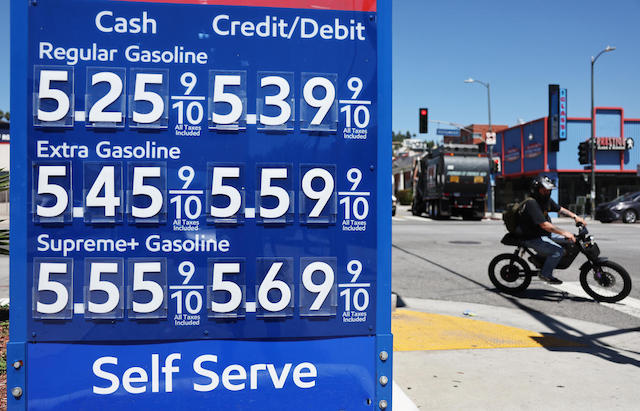 Over TWICE as high as when Trump left office in many areas of the country!!!
Gas prices hit new 2023 highs Monday as a squeeze on oil supply sent prices of refined products higher.
The oil issue, the higher gas prices — this should be a reminder to all of us that the Fed is not in charge of inflation… (Continue to full article)
Pipeline problems could cut off nation's 100-year gas supply
A recent analysis determined the United States sits on a century's worth of gas supply, but industry experts warn there aren't enough pipelines to access it.
The report from the Potential Gas Committee, part of the Colorado School of Mines, found that the country had technically recoverable gas resources of 3,353 trillion cubic feet, a 0.5% decrease from its 2020 estimate.
Despite this, however, total future supply has hit the highest level recorded by the committee in 60 years
Anyway you look at it – we are SCROOED!!! (Continue to full article)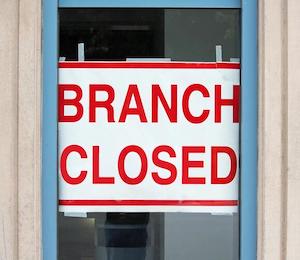 Five bank branches in same state set to close for good in October and customers warned to locate their money
BANKS have worked to digitize their assets, leaving behind brick-and-mortar shops across the US.
In New York State, five more bank branches made it to the chopping block in September as banks continue their digital revolution.
Bank of America announced it would shutter a location in Pelham Manor while Newtek Bank announced a closure in Flushing, Queens.
Another filing the week later showed three more banks set to close in the state… (Continue to full article)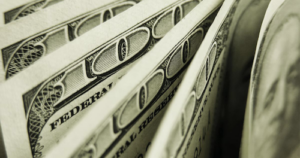 What To Know If You Deposit More Than $10K Into Your Checking Account
If you plan to deposit $10,000 or more into your checking account , there are a few things you should consider first. By law, banks have to report deposits that exceed a certain amount.
Not only that, but many bank accounts come with maximum deposit restrictions. You may also be subject to certain fees when making such a large deposit. If you frequently make large deposits, you should also watch out for any potential scams or fraudulent activity. But even if this is a one-time thing, it's still important to know about these factors and how they might affect you.
By requiring banks to report deposits of $10,000 or more, the government can more easily keep track of monetary transactions… (Continue to full article)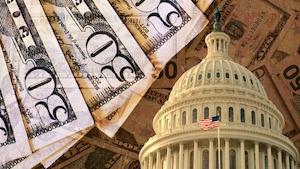 Why the US Will Never Pay Its Debt
The United States has a long history of borrowing money to finance various initiatives, from wars to economic stimulus packages . As of 2023, the national debt stands at over $30 trillion, a staggering amount that is almost impossible to comprehend.
The US has to pay interest on its debt, and these interest payments are a significant portion of the federal budget. As the debt grows, so does the interest that needs to be paid on it. This means that even if the US were to stop borrowing money tomorrow, it would still owe a significant amount in interest payments.
There is a lack of political will to make the tough decisions required to pay down the debt. Any effort to pay down the debt would likely require a combination of spending cuts and tax increases, both of which are politically unpopular. Additionally, politicians are often focused on short-term goals, such as winning the next election, rather than long-term fiscal responsibility… (Continue to full article)