We've returned with a whole passel o' goods – and we're back to …diggin' up more

G R E A T

Buys!
HOWARD

sezzzzz…
Me an' Curtin been out at the mines, a-searchin' for the best buy in gold 'n silver ya'll ever come across – and whatcher gonna see is is gonna put YOU in charge… – and pardner – yer gonna save yerself a passel of money buyin' 'em up.

We found these goods stashed in a trunk hidden in Calefornee on our way to the mines in the Sierra Madres and they wuz a-waiting for ya' to place yer order.
So gitcher self a passel o' gold and silver an' tuck it away fer a rainy day – 'cause it's comin'… Buy BIG or buy small – but gitcher self sum goods while ya' still can!
…and the cost is DOWN – call us TODAY!



~ Rolls The Buffalo Rounds ~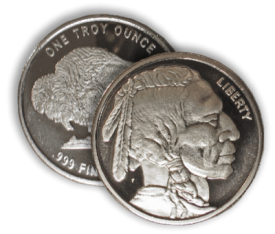 Now keep in mind Pardners, gittin' silver ain't been easy this year – and the U.S. Mint be-a shuttin' down, and the prices are jumpin' all o'er the place – and a lot o' the orders you might place today – are out fer October delivery – and in the scheme o' things – it don't make no sense! An' we got sum goods that we can git' out right away.
We a seein' prices fer rolls of 20 ounces of silver bullion rounds out there fer as much as $TOO MUCH per roll??? – with Delayed DELIVERY???
Today's special offering: (Spot Silver: $22.64)
CALL FOR UPDATED COST!…
Here's another BIG offering fer the day…
GOLD is HOT…
Today's special offering: (Spot Gold: $1,867.64)
It's cookin' and the price is moving every

day

minute…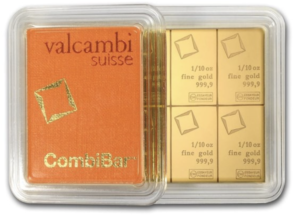 This 10 x 1/10 oz Gold Valcambi CombiBar .9999 Fine (In Assay) is a highly innovative way to buy gold. This is a sheet of 10 stamped Combibars in an assay card. Each gold Valcambi bar weighs 1/10 troy oz and is made with a purity of .9999 fine gold. Combined, all the bars put together add up to a total weight of 1 troy ounce. The advantage of buying these Gold Valcambi bars is that they are easily separated without losing any gold mass. Buy gold bars today with this 10 x 1/10 oz Gold Valcambi CombiBar .9999 Fine (In Assay), a flexible investment from Kettle Moraine, Ltd..
The Gold Valcambi CombiBars first arrived in stores in 2011 in Europe, then they were released in America a few years later. Inspired by the Swiss history of chocolate making, Valcambi Suisse struck the Combibars in a similar fashion to a chocolate bar. Specifically, you can break off pieces because of the perforations struck into the original bar. Splitting up the bars can be done safely because of this specific engineering without losing any gold value. Small enough to fit in your wallet, the Gold Valcambi CombiBars are easy to store and sell, especially as parts of a whole or all together as one piece.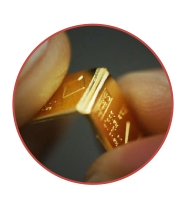 The obverse of each of the Gold Valcambi CombiBars displays the typical Valcambi Suisse design of gold bars. The Valcambi Suisse logo is in the top left corner of each bar, and inscriptions include each bar's individual weight, purity, and assayer's signature.
The fully assembled bar's reverse makes up a horizontal display of a 1 oz Valcambi Suisse gold bar. This side bears the Valcambi Suisse logo, name, weight, purity, serial number, and "ESSAYEUR FONDEUR".
Bar Features:
* Sheet of 10 x 1/10 oz Valcambi Gold CombiBars
* Each bar includes an assayer's mark and individual serial number
* Shipped in original, sealed assay card to validate its authenticity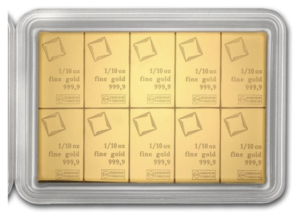 Valcambi Suisse is one of the top Swiss refiners, and Kettle Moraine, Ltd. is always pleased to offer their products in our inventory. Order your 10 x 1/10 oz Gold Valcambi CombiBar .9999 Fine (In Assay) from Kettle Moraine, Ltd. – TODAY!
After you complete your purchase, we will thoroughly wrap, package, and ship your items to your address.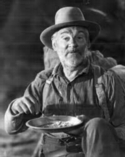 When you buy Gold, the Gold spot price affects your bottom line.
When you buy Gold bullion, the Gold spot price is the base price of Gold in its unfabricated form, and this price is important because it affects your bottom line. When buying 1 oz Gold bars, the higher the spot price, the higher premium price you pay. When you buy Gold bars and other Precious Metals, the premium price includes the costs of fabrication, distribution, minor dealer fees and any numismatic or collector value. When buying Gold bars, you typically pay a slightly higher premium for smaller bars, but often these smaller bullion products are popular with people who have a tight budget. These Valcambi CombiBars with 1/10 oz bars that can be broken off a 1 oz Gold bar can also cost slightly more than a regular 1 oz bar of Gold – But YOU are in control…
CALL for Updated Cost
THIS has been the most sought after GOLD product that Kettle Moraine, Ltd. has offered in years. It all puts YOU in control… Yer gonna save a passle of money on these – as them 'merican Eagles in 10th ounce coins gonna cost you 'bout $60.50

MORE

fer each 1/10th ounce.

Butcha gotta give us a call so that we can do our best to gitcha cared for. Gold? Silver? Whatever ya' want – we can deliver.
Call NOW or TEXT us at 602 – 799 – 8214

OR

Email us at kettlemoraineltd@cox.net
Kettle Moraine, Ltd.
P.O. Box 579
Litchfield Park, AZ 85340
Tune in to The Edge of Darkness at 8:00 p.m. (Eastern Time), each Monday through Friday on Republic Broadcasting Network. Jeffrey Bennett, host of the program, shares over 63 years of his personal experience in the precious metals markets, in addition to educational commentary regarding YOUR financial health and welfare.
~ Terms ~


All orders are final, non-refundable and non-exchangeable.
The images shown are illustrative only. They are not displayed to scale. The appearance of actual products will vary by grade. Payment via overnight check or direct deposit or Bank Wire only to our Kettle Moraine, Ltd. corporate account (information will be furnished to qualified buyer). If you have questions please contact Kettle Moraine, Ltd./Sierra Madre Precious Metals. at 602-799-8214 by phone or text.