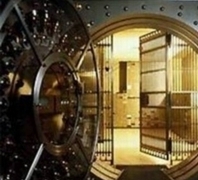 In the Asset Vault you'll learn about the ins and out of precious metals – gold, silver platinum and their complete line of eligible products for inclusion into personal wealth insurance portfolio – in addition to a precious metals IRA.
In addition – you'll be warned of the scams and tactics of those who are more concerned about their pocketbooks than they are about providing you with the proper service which YOU deserve.
After all – it's YOUR money!
…and while you are here, please visit our sister-page, The Golden IRA to expand your education – and when you are ready – give us a call.
Kettle Moraine, Ltd.
P.O. Box 579
Litchfield Park, AZ 85340
602 – 799 – 8214
gold@sierramadrepreciousmetals.com