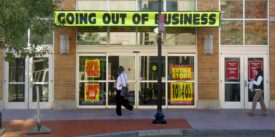 Shoplifters may be ruining retail for the rest of us
Walgreens' new anti-theft efforts have customers fuming.
The next time you're inside a Walgreens and want to pick up a product to find out more about it, you might as well be sitting at home on your computer reading the item's description.
Chain stores like Walgreens are wrestling with an epidemic of brazen shoplifting, sometimes carried out by groups of individuals. Target has put losses from theft at $500 million in 2022. Walmart recently closed four Chicago stores that were constant victims of crime… (Continue to full article)
Apple announces multibillion-dollar deal with Broadcom for U.S.-made chips
Apple on Tuesday announced a new multibillion-dollar deal with Broadcom to develop 5G radio frequency components in the U.S.
"We're thrilled to make commitments that harness the ingenuity, creativity, and innovative spirit of American manufacturing," Apple CEO Tim Cook said in a release.
Apple said its deal with Broadcom is part of its 2021 commitment to invest $430 billion in the U.S. economy. The move marks the latest phase of a partnership between the two companies, as Broadcom announced it would sell $15 billion in wireless components to Apple in 2020… (Continue to full article)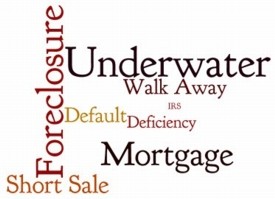 The next big threat hovering over the U.S. economy
As the federal government strives to contain financial market turmoil, the next risk looming over the nation's banks is in plain sight: the $20 trillion commercial real estate market.
Some $1.5 trillion in mortgages will come due in the next two years, a potential time bomb as higher interest rates and spiraling office vacancies push down property values.
And because 70 percent of bank-held commercial mortgages sit on the balance sheets of regional and smaller lenders, a write-down in commercial loans could spell big trouble for the financial system and spill over into the larger economy just as the 2024 presidential campaign gets underway.
With the country careening toward a possible recession, the financial system is especially vulnerable to shocks as the turbulence sparked by the collapse of three regional banks showed… (Continue to full article)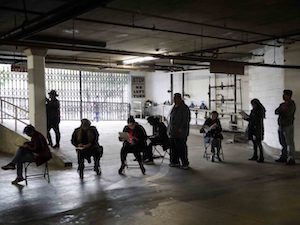 California State Senate Passes Bill to Give Illegal Migrants Unemployment Checks
California's State Senate passed a bill last week to give unemployed illegal migrants $300 weekly unemployment checks for up to 20 weeks, despite the fact that the state faces a $32 billion budget deficit.
Under SB 227, unemployment fund officials would be barred from asking for claimants' social security number eligibility or contacting past or present employers to verify their job status.
Instead, applicants would self-attest that they meet the requirements for the weekly checks: having earned at least $1,300 or worked at least 93 hours over three months. Acceptable documentation would include tax returns, transaction logs on payment apps, and receipts that show a commuting pattern.
The State Senate passed the measure just months after Gov. Gavin Newsom (D.) said the undocumented migrant influx could "break" California… (Continue to full article)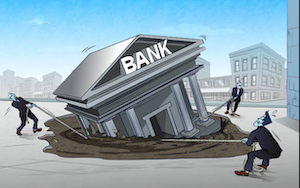 Good For Crypto: FDIC Says Record $472 Billion Withdrawn By US Depositors
Crypto could be enjoying some boost in price and adoption as the latest report from the Federal Deposit Insurance Corp. showed that deposits of about half a trillion dollars were removed from U.S. banks during the first three months of 2023, sending stocks tumbling.
The research appeared to revive concerns about the failures of Silicon Valley Bank, Signature Bank, and First Republic, which were precipitated in large part by the aggressive interest rate hikes implemented by the U.S. Federal Reserve.
On Wednesday, the 10 largest U.S. banks by market capitalization had their stock prices fall by at least 1 percentage point… (Continue to full article)
US Congressman Moves To Stop CBDC 'Dead in Its Tracks', Introduces Bill To Block Federal Reserve
A Congressman in West Virginia's second district is introducing a new bill that would keep the Federal Reserve from carrying out experiments related to the use of a central bank digital currency (CBDC).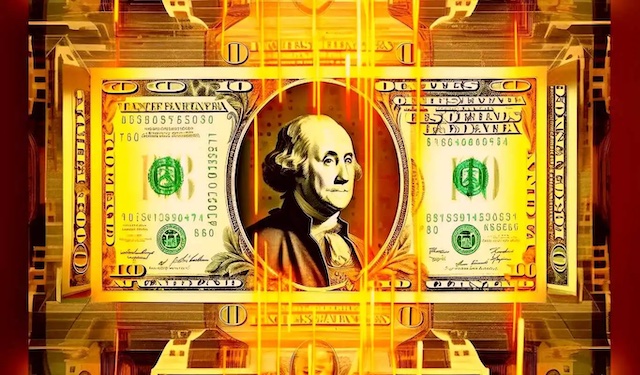 In a new press release, Congressman Alex X. Mooney introduces the "Digital Dollar Pilot Prevention Act," which aims to close a loophole that would allow the Federal Reserve from running a pilot program designed to test the feasibility of issuing a CBDC.
"This bill would prohibit the Federal Reserve from establishing, carrying out, or approving a program intended to test the practicability of issuing a CBDC."
According to the press release, more than a dozen House Republicans have agreed to serve as original co-sponsors of the bill… (Continue to full article)