JPMorgan Chase thought it had $1.3 million worth of nickel stored in a warehouse
A closer examination revealed bags of stones.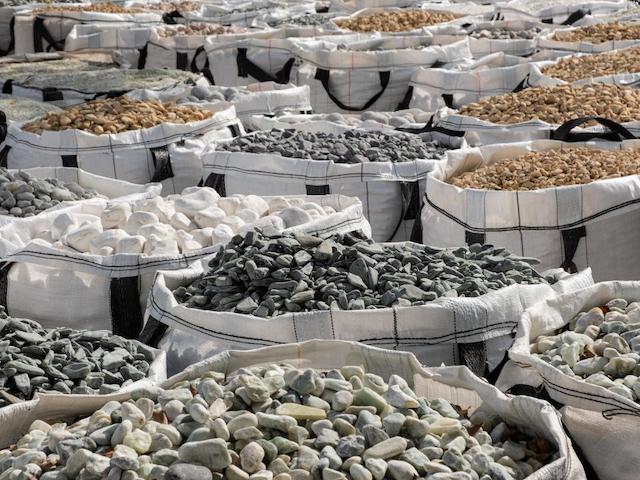 The London Metal Exchange revealed a surprising mix-up last week at a warehouse in the Dutch port city of Rotterdam.
An operator for the warehouse weighed bags that were thought to contain 54 metric tons of nickel, only to find that they were filled with stones, according to The Wall Street Journal.
It appears that JPMorgan Chase is the unlucky owner of those bags… (Continue to full article)
'Invite me to your funeral'
Jim Cramer makes a bold call on the Nasdaq — and even billionaire Elon Musk had to respond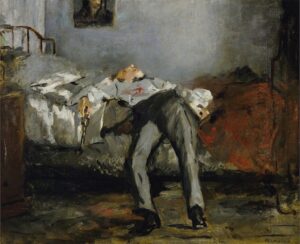 CNBC's Jim Cramer sees further opportunity in the tech-heavy index. In fact, he's warning those who are trying to bet against it.
The message also caught the attention of Tesla CEO and Twitter owner Elon Musk, who replied with a partying face emoji. It's no surprise: Tesla is one of the larger components of the Nasdaq Composite.
If you share Cramer's view and see the upside in Nasdaq, here's a look at how to get a piece of the action… (Continue to full article)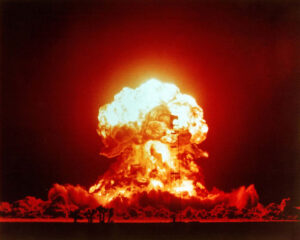 The $17 billion wipeout of Credit Suisse bondholders has not gone down well in Europe
One section of Credit Suisse's bondholders is set to be wiped out following the struggling bank's takeover by UBS, causing them to see investments worth 16 billion Swiss francs ($17 billion) become worthless.
The Swiss regulator FINMA announced Sunday that the so-called additional tier-one bonds, which are widely regarded as relatively risky investments, will be written to zero as part of the deal.
The move has angered Credit Suisse AT1 bondholders as their investments have seemingly been lost… (Continue to full article)
Bank Disasters – Is Silicon Valley Bank Just the Start?
Bank Bloodbathery Sparks Widespread 'Risk Off'. …and then there were Silvergate, Credit Suisse, and even J.P. Morgan along for the ride.
Many of us have been warning of this for a long time.
The global financial system relies on credit, not money. The only real money is gold and silver. All of the rest is loaned into existence. With an interest rate, to boot.
Don't believe me? Take out a dollar bill from your purse or wallet. It says "Federal Reserve Note". No longer convertible into silver. It is just a promise that somebody would accept it as payment.
Don't believe me? J.P. Morgan himself, testifying in 1912:
"Gold Is Money. Everything Else Is credit."… (Continue to full article)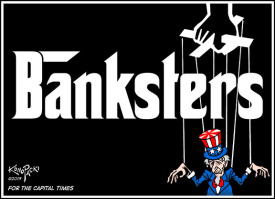 First Republic continues tanking, but other regional banks are rallying on Monday
Shares of First Republic Bank, which have become the barometer of the regional bank crisis, slid once again Monday after Standard & Poor's cut the credit rating of the San Francisco-based institution, but shares of rival banks were moving higher.
S&P reduced its credit rating for First Republic to B+ from BB+ on Sunday after first lowering it to junk status just last week. The rating remains on CreditWatch Negative, said S&P.
The stock fell 46% on Monday, adding to a decline of more than 80% already this month that came as the collapse of Silicon Valley Bank caused investors to rethink other banks with large uninsured deposit bases… (Continue to full article)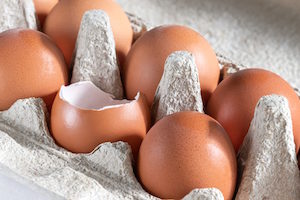 Egg prices so high, popular store pulls them from shelves completely
Americans facing rising inflation have become nostalgic for prices from just two years ago Egg prices have increased by as much as 60% in the last year, prompting the popular discount store to pull eggs over not being able to make a profit, Reuters reported. The majority of merchandise at Dollar Tree sits at $1.25, though the store also has other items for $3 and $5.
"Our primary price point at Dollar Tree is $1.25. The cost of eggs is currently very high," company spokesperson Randy Guiler said, according to the Washington Examiner.
Despite the eggs getting pulled, they will likely return to shelves when "costs are more in line with historical levels."… (Continue to full article)
Fed and other central banks try to head off crisis by keeping dollars flowing
The US Federal Reserve and several other major central banks announced a coordinated effort Sunday night to boost the flow of US dollars through the global financial system with the aim of keeping credit flowing to households and businesses.
"The Bank of Canada, the Bank of England, the Bank of Japan, the European Central Bank, the Federal Reserve, and the Swiss National Bank are today announcing a coordinated action to enhance the provision of liquidity via the standing US dollar liquidity swap line arrangements," the central banks said in a joint statement.
Sunday's statement came just hours after Swiss authorities orchestrated an emergency takeover of Credit Suisse by UBS. Credit Suisse — one of the 30 most important banks in the global financial system — was bleeding money last week after investor and customer confidence collapsed… (Continue to full article)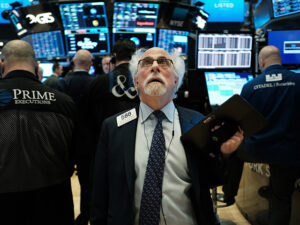 First Republic shares crash 37 percent in pre-market trading after credit rating is cut again despite $30b rescue package from 11 major banks – as global markets jitter in wake of UBS buying Credit Suisse
Traders on Wall Street were likely surprised upon arriving to the New York Stock Exchange to see that the respected index's stabilization – a signal that banks may be on the road to recovery after a series of failures that have threatened to upend the American economy this month following the collapse of Silicon Valley Bank.
Since Sits failure more than a week ago, experts have speculated whether the bank's failure could spell doom for the US banking system, and spur a repeat of the 2008 failures that spawned the 2008 recession.
First Republic – one of the main indicators of the current banking volatility – on Monday extended a ten-day rout that's seen its evaluation fall 80 percent, after its shares fell sharply by nearly 40 percent before recovering by half as trading began… (Continue to full article)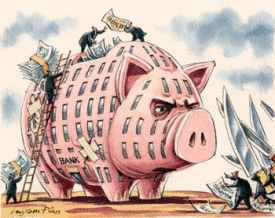 How safe is YOUR bank?
A week of plunging markets, multi-billion dollar rescues and emergency measures eclipsing the '08 Crash… yet Americans still DON'T know the full truth of the SVB panic.
Welcome to the new reality in the world of banking.
Forget 'too big to fail.'
Events over the last week have revealed a fresh phrase being whispered on Wall Street: 'Too small to fail.'
In the past 48 hours, two banks – Credit Suisse and First Republic – got massive cash infusions to stabilize their foundations, which had begun to shiver and shake after the collapse of two U.S. regional banks, Silicon Valley Bank (SVB) last Friday and New York's Signature Bank on Sunday…. (Continue to full article)
Inflation is now so bad people are nostalgic for 2021, when an avocado cost $1 instead of $2.50, and a dozen eggs were $1.60 not $4.21
Americans facing rising inflation have become nostalgic for prices from just two years ago – when the cost of basic groceries were almost half their price.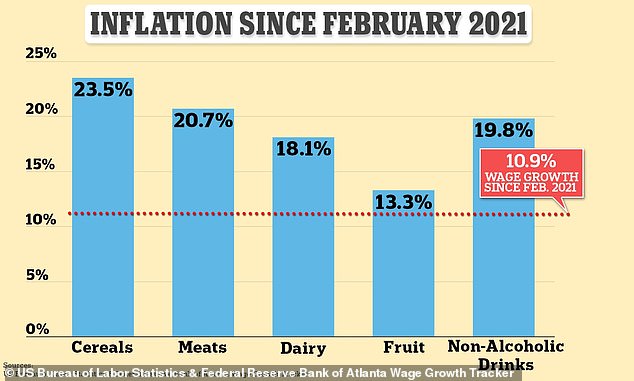 In the past, people may have cynically recalled how the cost of everyday items had risen over decades, but now people see prices escalating before their eyes, according to a report in the Wall Street Journal.
The nostalgia for lower prices is about more than price for many consumers, it can also be an indication of how the rest of their lives are going. 'It's emotional and it signifies something else, like, "Oh, my God, if this basic thing has gone up 50 percent, my whole life is going to unravel",' one woman told the Journal… (Continue to full article)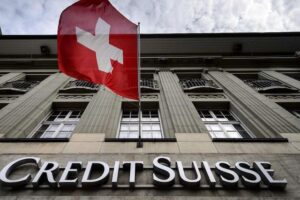 Switzerland's largest bank UBS agrees to buy its rival Credit Suisse for $2BN with authorities rushing through a change in law to facilitate the deal as global market turmoil enters third week after collapse of SVB in the US
Switzerland's largest bank, UBS, will buy rival Credit Suisse for $2bn following intense negotiations today. Credit Suisse's share price closed on Friday at 1.86 Swiss francs, with the bank worth just over $8.7billion.
UBS has agreed to buy Credit Suisse after increasing its offer to more than $2 billion following urgent talks today.
The banking giant will pay more than 0.50 francs ($0.5401) a share in its own stock, far below Credit Suisse's closing price of 1.86 francs on Friday, FT reported, citing sources.
The agreement follows meetings earlier today in Bern between the Federal Council, the Swiss National Bank, UBS and Credit Suisse to settle the future of the bank…. (Continue to full article)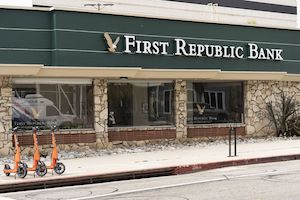 First Republic is a hot mess
The reason has a lot to do with its wealthy clientele.
It may seem surprising that First Republic, a midsize bank catering to wealthy clients in coastal states, became such a danger to the American banking system that the government had to cudgel the industry to stage an intervention.
The reason has a lot to do with the high-net-worth people who bank there.
"It's the biggest example of a bank that could go down and shouldn't go down — a first-class bank," said a source close to the 48-hour deal to infuse First Republic with $30 billion in cash.
San Francisco-based First Republic, the 14th-largest bank in the country, received the cash infusion from 11 rivals, including America's largest lenders… (Continue to full article)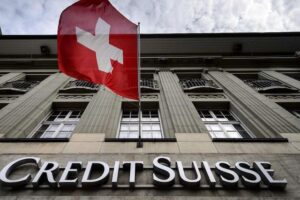 The fate of Credit Suisse could be decided in the next 24 hours
Local media reported that the Swiss cabinet had gathered for a crisis meeting at 5 p.m. local time (12 p.m. ET) Saturday at the finance ministry to discuss the bank's future, as reports swirled of a possible takeover of the ailing bank by its biggest Swiss rival, UBS (UBS).
Investors and customers pulled their money out of Credit Suisse over the past several days as turmoil swept the global banking industry following the collapse of two US lenders.
Shares of the bank lost 25% over the course of the week, despite an emergency $54 billion loan from the Swiss National Bank. The price of financial contracts designed to protect investors against possible losses on its bonds soared to record levels. More than $450 million was pulled from European and US funds… (Continue to full article)
Oldest reference to Norse god Odin found in Danish treasure
Scandinavian scientists said Wednesday that they have identified the oldest-known inscription referencing the Norse god Odin on part of a gold disc unearthed in western Denmark in 2020.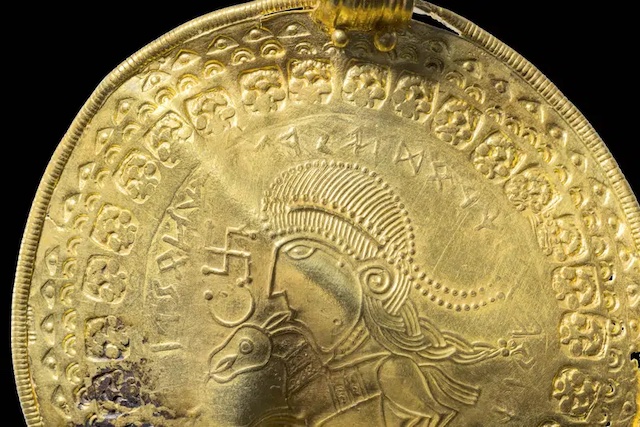 Lisbeth Imer, a runologist with the National Museum in Copenhagen, said the inscription represented the first solid evidence of Odin being worshipped as early as the 5th century — at least 150 years earlier than the previous oldest known reference, which was on a brooch found in southern Germany and dated to the second half of the 6th century.
The disc discovered in Denmark was part of a trove containing about a kilogram (2.2 pounds) of gold, including large medallions the size of saucers and Roman coins made into jewelry. It was unearthed in the village of Vindelev, central Jutland, and dubbed the Vindelev Hoard.
Experts think the cache was buried 1,500 years ago, either to hide it from enemies or as a tribute to appease the gods… (Continue to full article)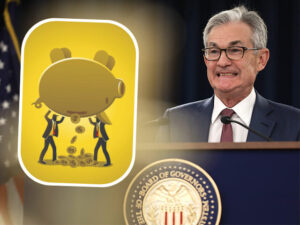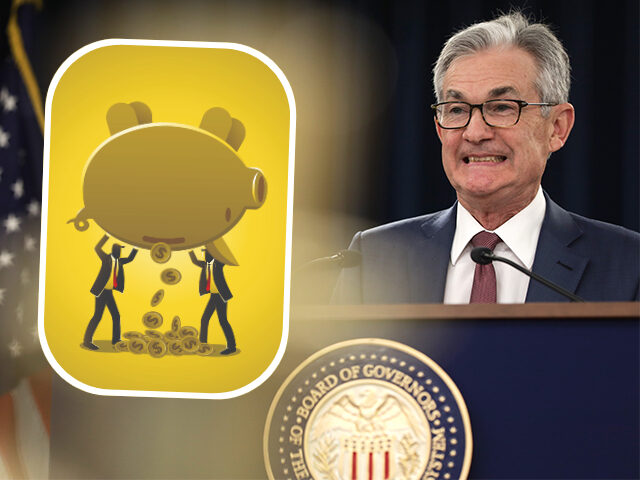 Fed poised to approve quarter-point rate hike next week, despite market turmoil
Even with turmoil in the banking industry and uncertainty ahead, the Federal Reserve likely will approve a quarter-percentage-point interest rate increase next week, according to market pricing and many Wall Street experts.
Rate expectations have been on a rapidly swinging pendulum over the past two weeks, varying from a half-point hike to holding the line and even at one point some talk that the Fed could cut rates.
However, a consensus has emerged that Fed Chairman Jerome Powell and his fellow central bankers will want to signal that while they are attuned to the financial sector upheaval, it's important to continue the fight to bring down inflation… (Continue to full article)
ALL That Jazz…

YEAH BABY!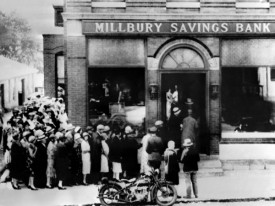 Nearly 200 banks at risk for same fate as SVB
There are 186 banks across the country that could fail if half of their depositors quickly withdraw their funds, a new study published on the Social Science Research Network found. Even insured depositors — those with $250,000 or less in the bank — could have problems getting their cash if these institutions face the sort of run that Silicon Valley saw a week ago.
The concern is that these banks hold a significant amount of their assets in interest-rate sensitive financial instruments like government bonds and mortgage backed securities. The value of those older, low-interest investments dropped sharply as the Federal Reserve hiked interest rates over the past year… (Continue to full article)
Why car prices are still so high — and why they are unlikely to fall anytime soon
It has been nearly three years since auto plants around the world started to shut down because of the pandemic.
Yet between the pandemic, an acute shortage of semiconductors and other supply chain snarls, vehicle production has never really returned to normal.
And prices? Hoo boy.
Both new and used prices have stopped skyrocketing. In fact, both dipped slightly in February.
But the average new-vehicle transaction price is still $48,763, according to Kelley Blue Book. Before the pandemic, the average new vehicle sold for $37,876… (Continue to full article)