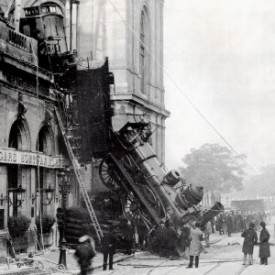 It's terrible what happened to Trump and it has set a precedent. Mike Lindell was stopped at a Hardees last week by the FBI and had his cell phone confiscated, ham-stringing his business. They are coming after us if November is stolen again.
I wanted to point out the hypocrisy of Amtrak being a ".com". They got $300 billion in additional funding from the federal government for "improvements." If these were a truly government controlled agency, they should have the web address ending in ".gov". There's something fishy about Amtrak that we are not being told.
It's akin to what I told Jeff Bennett and his audience several times. First, I have seen the shackle prisoner cars that were made at Peach Bottom, Indiana, former major works shop of the New York Central. Then I told him to forget those tunnels on the border. How can they get tons of cocaine and Fentanyl throughout the US? Trains.
The KansasCity Southern and Ferrarro Mesicanna RR have a run through permission at the border. No stops; no inspections. Kansas City is a lesser known but as powerful mob denizen as Chicago with strong FBI presence. Why? This is agri-business area and I've been there many times, on and off trains. From there, loads of "product" can be dispersed throughout the country. Look at the map and see how centrally located it is.
Now, there are no new trains and all orders for engines and new cars have been placed and paid for. What are they going to use that money for?
Bill Gratchic
September 19, 2022