McCarthy says there's STILL no Biden debt limit deal – but 'I believe we can get it done'
Speaker insists there has FINALLY been progress with just 10 days to strike a deal and avoid a catastrophic default.

Biden said he and Speaker Kevin McCarthy spoke about reaching 'bipartisan agreement' on a budget standoff that has the nation facing potential default within days – but they announced crossing no major milestones to get them there.
Biden said it was 'pretty well divided in the House' and 'not different in the Senate' and called to 'get something we can sell to both sides' – a statement about the legislative mechanics that will be required to move any deal through Congress… (Continue to full article)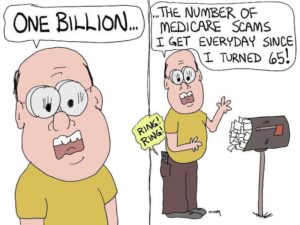 Veterans benefits, Social Security and Medicare payments, and SNAP could be among the first federal programs at risk if the US defaults in 10 days
Last week, the think-tank Bipartisan Policy Center published an analysis on the federal programs that would be at risk in the first days and months following a default on the nation's debt. Treasury Secretary Janet Yellen warned Speaker of the House Kevin McCarthy that the US could run out of money to pay its bills as soon as June 1 , but even with the severe time crunch, McCarthy and President Joe Biden have yet to reach an agreement on raising the debt ceiling before that deadline.
The US has never defaulted on its debt, so no one can say with certainty what will happen once the government can no longer afford its spending obligations. But the Bipartisan Policy Center used daily Treasury statements, which it said are "subject to significant uncertainty and variability of cash flows," to estimate which federal programs could be among the first at risk in the event of a default.
In the first ten days of June, the government could be unable to afford the following programs… (Continue to full article)
Who Can Take Your Money – with a Twinkle in Your Eye?
JPMorgan Is Freezing Customer Bank Accounts in New Scandal
Republican attorneys general from 19 states say the bank is "persistently" discriminating against its own clients and closing bank accounts without warning.
The law enforcement officials, led by Kentucky Attorney General Daniel Cameron, sent a letter to JPMorgan CEO Jamie Dimon stating that the banking giant's practices go against the company's own policies on equality, per Business Insider.
The letter, which has now been published by the Wall Street Journal, states that JPMorgan has repeatedly discriminated against customers based on their religious or political beliefs… (Continue to full article)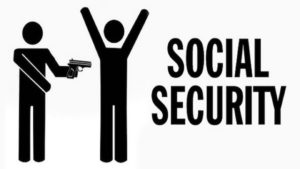 Social Security Beneficiaries Have Lost 36% of Their Buying Power Since 2000
Many seniors rely heavily on Social Security to cover their expenses in retirement. Granted, some people manage to kick off their senior years with savings and have investments that pay them continuously during their 70s, 80s, and beyond. But for a lot of people, Social Security is really their only source of income. And it's seniors in this boat who have been getting hurt financially for several decades and counting.
The reason? New data from the nonpartisan Senior Citizens League reveals that Social Security recipients have lost an astounding 36% of their buying power since 2000. What's particularly surprising about that figure is that it's coming on the heels of the program's most generous cost-of-living adjustment (COLA) to come down the pike in decades.
At the start of 2023, seniors on Social Security saw their monthly benefits increase by 8.7%. In spite of that, long-term Social Security recipients have lost a ton of buying power over the past 23 years. And that trend is, unfortunately, likely to just continue unless lawmakers take action… (Continue to full article)